Run 202020 was a 20 event challenge with a book all about it. It got Covided. But it wasn't over and out, and I completed it, revised then reinvigorated to my full satisfaction.
Covid 19 wasn't kind to Run 202020, from as early as February when my Mongolia trip fell victim to the virus. Most of the schedule was eventually postponed to 2021 or cancelled.
After this initial shock to the system, I have focussed on my running whilst trying to keep 2020 alive as a challenge year – actually a very challenging year.
To get there for 2020 it would take virtual events, but to satisfy my credentials the virtual events would have to be unique and amazing. After all, for a challenge runner, saying 'I ran a marathon around my neighbourhood and picked up a medal for it' is not enough. Good though that is, rewarding though it may be, there has to be something better in terms of a story to tell.
Here's what I have done – together with the revised and continually revising schedule. The old Run 202020 programme is below, so you can see how radical I have had to be to keep this year on track.
Completed events, pre-Lockdown 1
New Year's Marathon, Zurich
Country to the Capital, Ultra marathon, Wendover to Paddington
Manavgat Ultra, Turkey
Northumberland Ultramarathon
Larmer Tree Marathon, Wiltshire, UK
Virtual Events (Completed during Lockdown 1)
Great Virtual Race Across Tennessee and Back Across Tennessee – Run from home mileage for a sustained period of time. Targeted 15 miles average per day for 2000KMs
Centurion One Community – 100-mile week + 50K trail run time-trial
Endure 24 NHS – 5-mile loops for 24 hours around my home in Wiltshire, recording 111 miles
Manchester to Liverpool Virtual 50 – I ran this as a 50 mile self-supported yomp across Wiltshire border to border from Hungerford to Bath Abbey along the Kennet and Avon Canal. All supplies carried by pack.
Virtual Race to the Stones – 100K/62miles – using the actual race route from Lewknor to Avebury
Further real events completed
Stour Valley Path, Ultra, 100K/62 miles, Newmarket to Manningtree 15th August
Kerry Way Ultra, 120 miles, Killarney, Ireland
Ultra X Peak, Bakewell, Peak District, 26th September, 33 miles
Ultra North, Newcastle, 3rd October 55kms, 33 miles
Atlantic Coast Ultra, 40 miles for 10th October
Exmoor Trail Running Challenge, Marathon and Hardy Way Marathon,self-nav, Dorset (2 marathons, 1 weekend challenge)
The Pumpkin Marathon and Spooky Halloween Challenge, Telford – 2 marathons in a day challenge, 31st October
Virtual/Real event
Hornsea Festival Trail Marathon (October), cancelled the day before this event was run virtually on the right day and real course. Many of the competitors were already in Hornsea so the event went ahead, just without the organisers! The area was Tier 2 at the time.
Virtual Events completed during Lockdown 2 in November
Run of 6, Cockbain Events – 6 x 6mile runs starting on the hour from 6AM (36 miles total).
Day Release, Beyond Marathon, Hard Time medal. Run 30+ miles from home As The Crow Flies, and return withing 24 hrs. 31 miles AtCF, 76 miles round trip to Gloucestershire, 16 hours.
Real Events in December, between lockdowns
Short Circuit, Yorkshire Moors, 50K
Bingley Canal Christmas Marathon
Encore Virtual Event in Self Isolation, December 31st
P-NY and Rerun Marathon + Workout session. 28 mile, 27 hour garden marathon with 938 laps of the garden and 938 exercises.
The beady-eyed among you will notice that the above is more than 20 events, but I will be bracketing some of the marathons together to make 20 event stories plus the encore for 21!
So, for history's sake, below is the original plan for this project!
RUN: 202020 : The Handbook of Go Further Endurance Running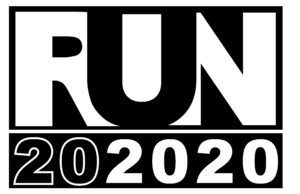 …and the RUN 202020 project. Project started 01.01.20 and concludes with the book publication in September 2021.
A Handbook of 'go further' running inspiration centred around 20 amazing 2020 endurance events.
This book will inspire you to take on endurance events, whether aiming to build up to marathon, tackle longer ultra distances, or if you run to become absorbed in new landscapes, friendships and gatherings.
The project comprises:
The author running 1000 race miles in a single year, online event previews, 40 post-event blog essays, a dedicated magazine, and culminates with the full colour handbook.
The book is authored and edited by Frank Wainwright, midpack endurance runner, and authoritative writer on subjects including endurance sport, travel, event organisation and event marketing.
There are 20 chapters. Each chapter features:
A specially selected inspirational run, one of 20 events that Frank is aiming to complete in the year. Distances vary from 26.2 to 103 miles per event. The writing will be more expansive than a step by step first hand experience. Location, travel, geography, history, local myths, cultures and stories will show how the chosen events have garnered legendary status and are exciting to participate in whether running or supporting.
'If you found that inspiring' – further top event and participation recommendations, that have a similar appeal to the chosen event, from regular competitors/ endurance runners. This way the Handbook will use the 20 selected events to inspire conversation about numerous 'favourite' marathons and ultramarathons globally. 
Tips and hints for preparing for the featured event or a similar one, from experts on subjects such as nutrition, mental health, gear and equipment, feet, strength, well being, social media, crewing, pacing, recovery and more
Insight into how this event fits into a bigger global lifestyle of fitness, well-being and healthy competition. Tips on travel and tourism together with carbon offsetting advice.
Insight into running's place as a stimulator of 'better' – through charity, social wellbeing, environment awareness and successful communities. Insight into the inspirational runners who have unique messages to share, such as fundraisers and cause and awareness runners.
Using the author's high profile in brand event activation, each chapter will also show brands how to choose the appropriate event if they wish to support world class endurance events and the endurance runner's lifestyle, without jarring with the event ethos.
Chapter 1 – New Year's Marathon, Zurich, Switzerland, 26.2 miles
Date 01/01/20
Chapter 2 – Country to the Capital, Ultramarathon, South East England, 43 miles
Date 11/01/20
Chapter 3 – Manavgat Ultra, Ultramarathon, Turkey, 42 miles
Date 07/02/20
Chapter 4 – Endurance Life, Ultramarathon, Northumberland, England, 36 miles
Date 22/02/20
Chapter 5 – An Italian Duo – 2 ultras in on week- Sardinia and Chianti, 82 miles
Dates 15-22/03/20
Chapter 6 – Manchester to Liverpool, Ultramarathon, North West England, 50 miles
Date 10/04/20
Chapter 7 – Blackpool Marathon, Blackpool Festival of Running, North West England, 26.2 miles
Date 26/04/20
Chapter 8 – Brecon Beacons, Trail Marathon, Wales, 27 miles
Date 02/05/20
Chapter 9 – Keswick Mountain Festival, Ultramarathon, North England, 31 miles
Date 15-17/05/20
Chapter 10 – Uganda International Marathon, Uganda, 26.2 miles
24-31/05/20
Chapter 11 – Giant's Head Marathon, Cerne Abbas, Dorset, 26.2 miles
21/06/20
Chapter 12 – Endure 24, Leeds, North West England, 100 miles (target)
04/07/20
Chapter 13 – Man vs Lakes, Lake District, England 28 miles combined with Sea to Scaffell Summit, 30 miles (Sat+Sun)
18-19/7/20
Chapter 14 – Ring of Fire, Angelsey, North Wales, 135 miles, 3 day event
4/6-9-20
Chapter 15 – Berlin Marathon, Germany, 26.2 miles
27/09/20
Chapter 16 – Lake Tahoe Triple (3 days, 3 marathons),  California/Nevada, USA, 78 miles
9-11  October (TBC)
Chapter 17 – Jedburgh 3 Peaks Ultra, Scotland, 38 miles
25/10/20
Chapter 18 – Athens Authentic Marathon, Greece, 26.2 miles
08.11.2020
Chapter 19 – Halong Bay Heritage Marathon, Vietnam, 26.2 miles
22/11/2020 
Chapter 20 – Epic 110, Ultramarathon, Azores, Portugal, 68.3 miles
03-06/12/2020 
About the Events
Run 202020 is more than just a running challenge but of course the events have been carefully chosen to show off the best of Britain and a snapshot of the best global endurance events, with a full range of terrains, distances, weather expectations, and attendances. There is also a full range of commercial and non-commercial events and events to suit and test elite runners, first time marathon runners and adventure seekers. The book will also generate extra materials throughout its year in production to be blogged and shared online, a process that will also act as a charity awareness and fundraising project.
20 Endurance Runs in Outstanding Locations in 2020
955 race miles (1537km), 13 different countries and 4 continents*. An epic journey of sand, sea mountains, lakes, jungle, urban jungle and even darkest suburbia. Revealing the communities, the myths, the history against a journeying perspective of our place on earth. 
Every endurance run unfolds its story on three levels, as a participant, as a community and as a destination.
In Run: 202020, Frank Wainwright is taking on an immense running challenge alongside an incredible global and national journey, with every run chosen for its unique challenge setting, beauty and cultural significance.
Frank will be 50 in April 2020. He has only been running seriously for 3 years and has already taken on many running events from his local Parkrun through to the Transgrancanaria Ultra Trail 80 mile classic and his first 100, The Beacon's Way. It has been a steep learning curve for a middle of the pack runner. Frank's times in running are competent, but not exceptional, but during his progress he has discovered that he is hard to wear down and surprisingly quick to recover. It is this capacity that he is putting to the test, in a bid to complete these 20 magnificent events in one year.
*In the interests of everyone's OCD tolerance, Frank will be finding an extra 64 miles of racing to bring the total over 1000 race miles for the year, using smaller, local events and festival runs.
Here's Frank's own view of the project and how he sees it forming as a project that results in a book.
January
RACE 1 – 1st Jan – Neujahrsmarathon, Zurich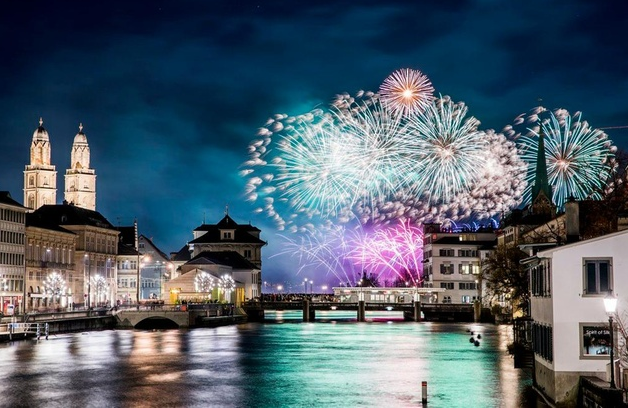 Miles: 26.2
Why I chose this race
New Year is such a feisty fireworks occasion in Europe it was impossible to resist starting out with a bang that will resonate louder than the traditional starter's gun. I really wanted to get the project 'up and running' and this night marathon in wonderful Zurich will be such a buzz.
The Story
As well as taking in all the loops of this city whilst it is illuminated with New Year optimism, this run is all about motivation and resolution. With 1000 participants and other shorter events held in tandem this chapter will meet the people for whom running, celebrating and partying have merged together to become parts the same thing.
'If you found that inspiring'
Interviews with endurance runners who have used running to help turn away from especially unhealthy lifestyles. Preferred races from runners who like to travel in Europe.
Go further thoughts
A new year marathon is the perfect opportunity to explore the concept of Resolutions and winter training, together with expert advice on how to set goals, plan and achieve.
From a kit perspective this race will have specific advice about head torch selection.
As a first chapter I will also set out the carbon offset journey planning that will be part of Run 202020's message.
Brand Activation
The chapter will also analyse date specific event marketing and assesses how brands can support runners and event participants in a way that is welcome.
11th January 2020
RACE 2 – Country to Capital – Shoulder of Mutton, Wendover to Little Venice (near Paddington Station)
Miles: 43
Why I chose this race
There something grimly British about commuting into London on a miserable day in January, and that is the aim here, only on foot. This race, being British, starts in the pub and should probably end in one too. There will be bacon butties and clamped on woolly hats, and hours and hours or running ahead in order to get to a train station. For me, that is a station that I would travel into for any meeting in London from my home in Chippenham. Hopefully the choice of location will also make it possible for some of the book supporters to help me on my way for the 202020 journey. See you there!
The Story
Winter ultras bring out an air of madness in the competitors, though the locations are often more intimidating and more ostensibly 'headline' than Wendover. But this leg of my journey will unveil the rain or shine beauty that is on many suburban doorsteps, in this case celebrating the Chiltern Hills and the emerging city scape. And what a capital city to arrive at! It will be oddly uplifting to run right into the heart of London whilst battling exhaustion.
'If you found that inspiring'
Alternatives to commuting – inspirational lifestyle choices from people who have given up on sitting in traffic or have found running to be a mental release from the daily grind – and their favourite places and events to run.
Go further thoughts
Trail training tips if you live in the suburbs.
Kit selection for a winter ultra.
Cold weather nutrition for ultra-running.
Brand Activation
There's quite a bit of interesting potential here. Health and wellbeing at work. Running, fitness and team building. Brand activation in South East England. London as a sports/events/marketing hub.
February
RACE 3 – Manavgat Ultra (Turkey) – 7-8 February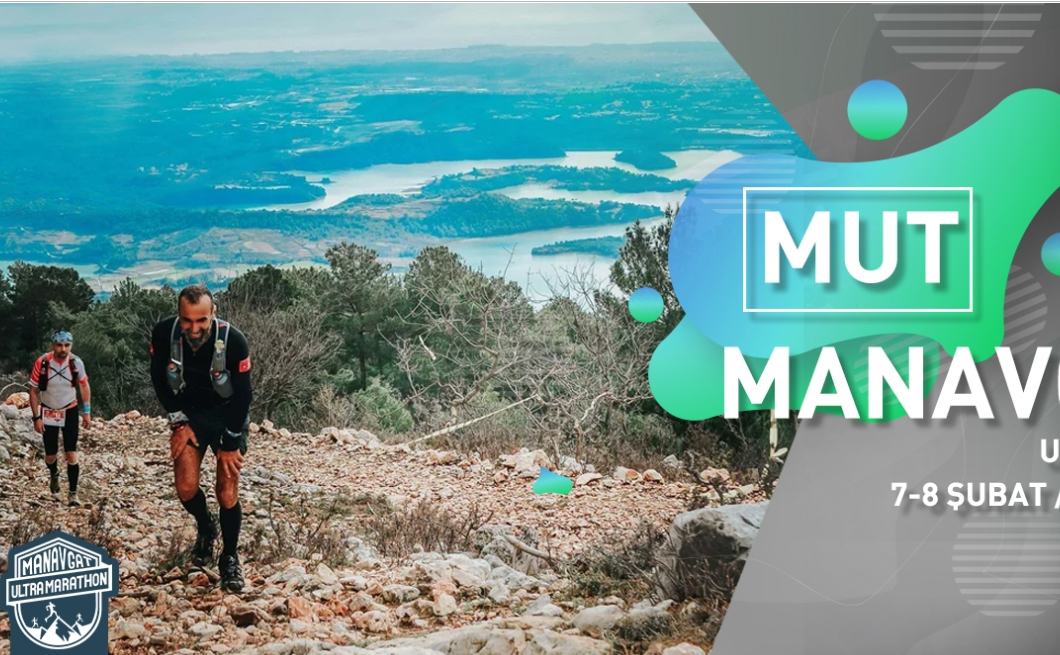 Miles: 42.1
Why I chose this race
Manavgat delights in its status as a cultural and geological area of interest and wonder in Turkey, a country that has many such highlights. This event is a bit of a classic, embraced by locals and promoting tourism in a country that has plenty of political challenges.
The Story
This is a varied and fascinating route that was chosen by ancient civilisations to celebrate gods. It fascinates now just as much as ever,  and winter is a wonderful time to visit without crowds. This is a run with photo opportunities every step of the way.  At the same time our hosts will be planning quite a party to make sure their event goes off with a reach out to new friends and connections.
'If you found that inspiring'
Travel to Turkey is crucial for the country's continual emergence, so the chapter will also focus on the value of running and sport more generally to cross cultural awareness. Alongside this the chapter will look at Adana. Like Manavgat, Adana is on Turkey's Southern Mediterranean coast, and at Adana is a remarkable eco-energy project driven by landfill gases. This project will be the focus of the carbon offsetting principles that Run 202020 will be following.
Go further thoughts
Traveling abroad to an ultra presents challenges of preparation, travel planning, time zones and disables recces and crew options. So, the 'how to' will focus on this as well as interviewing a leading Ultra athlete who has succeeded abroad, who has sidestepped landmines on his way to victory.
Brand Activation
When brands cross cultural and international borders successfully, and how they have done it.
RACE 4 22nd Endurance Life, Northumberland, 22nd February 2020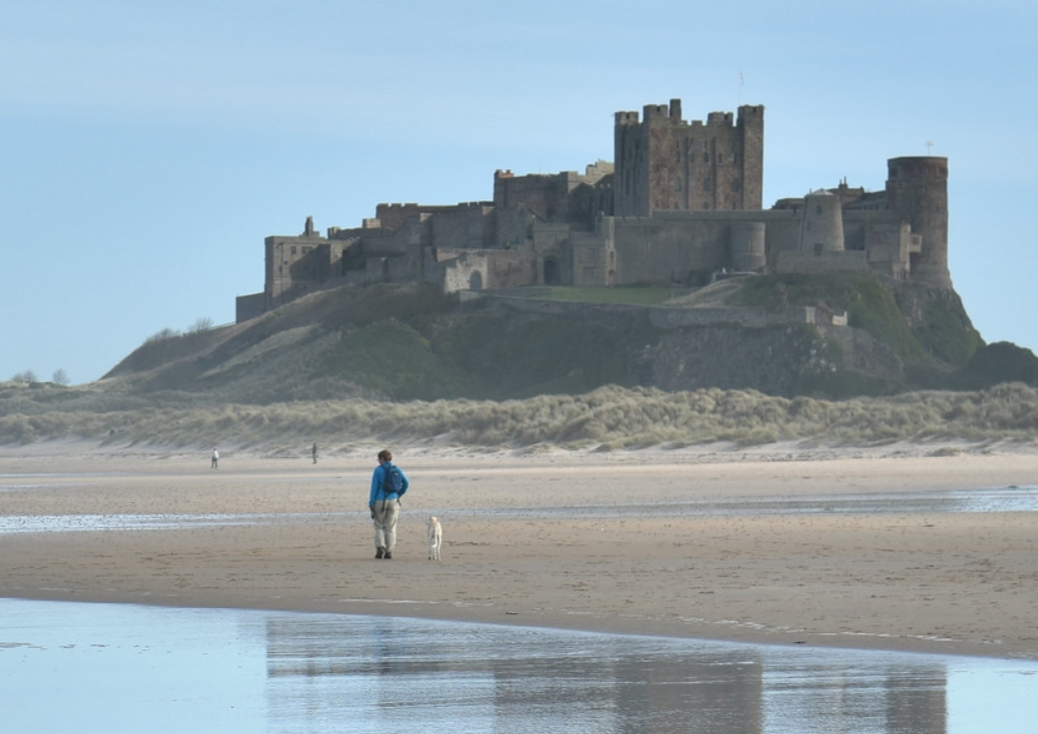 Miles: 30
Why I chose this race
One happy momento of an ultimately failed marriage was my introduction to the magnificent Northumberland coast and its astonishing rugged beauty. When you add to that the reputation of a great facilitator, Endurance Life this was an easy choice.
The Story
Finishing this race in Bamburgh Castle is a story all on its own. The finish also looks across the water to Holy Island with its tales of Lindisfarne legends. In addition there is the promise of an after party for swapping stories with the other runners.
'If you found that inspiring'
A look at the rise of trail running and how it contributes to keeping byways fit for purpose and making people more aware of the beauty on their doorstep.
Go further thoughts
Interviews with committed trail runners about their favourite routes and events – and their kit and prep tips
Brand Activation
How brand support can dovetail with heritage sights and local events in a way that is positive for brands, participants and the upkeep of the location.
March
An Italian Duo [Coronovirus Permitting]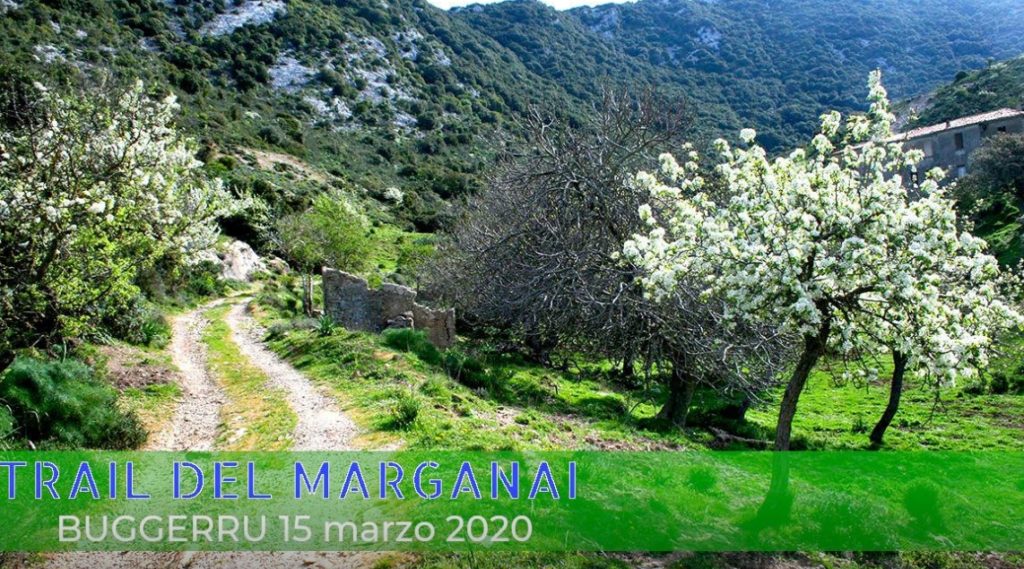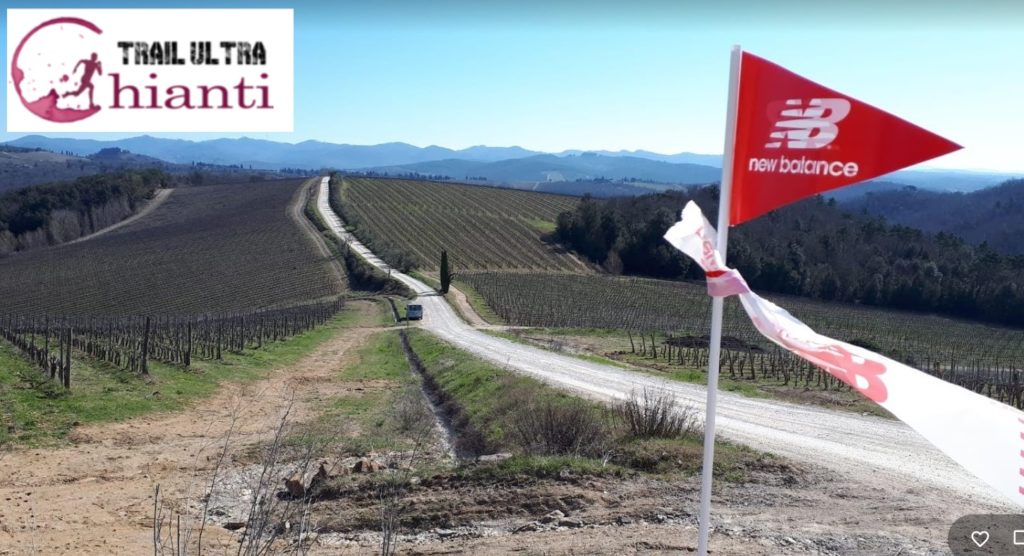 Why I chose these races
5A Trail Del Margainai Ultra (15th March), 37 miles, 3000m elevation
5B Chianti Ultra Trail (21st March), 45.5 miles 2800m elevation
The Story
Put together these two ultras, 6 days apart, seemed to capture the essence of Italy for me, the first, all about the views, the Roman history, the coastline of beautiful Sardinia, the second all Tuscan hills and the famous Chianti wine – with the delights of a post event dinner to attend.
If you want inspiration to run in Italy these events are it.
In addition my journey between these two events takes me through some of Italy's tourism highlights.
I entered these as a replacement for 2020 for the Mongol 100, which I am now running in 2021 after it got cancelled for Coronavirus sensitivity. The day after booking bouts of the virus then announced in Lombardi, so these events are in the balance. For the time being, still on.
'If you found that inspiring'
Italy hosts some of the greatest endurance events and I'll be interviewing the participants about the best.
Go Further Thoughts
How to recover in less than a week
Brand Activation
Sports + Tourism + Wine – what that makes a heady mix
April
RACE 6, Manchester to Liverpool 50, Good Friday, 10th April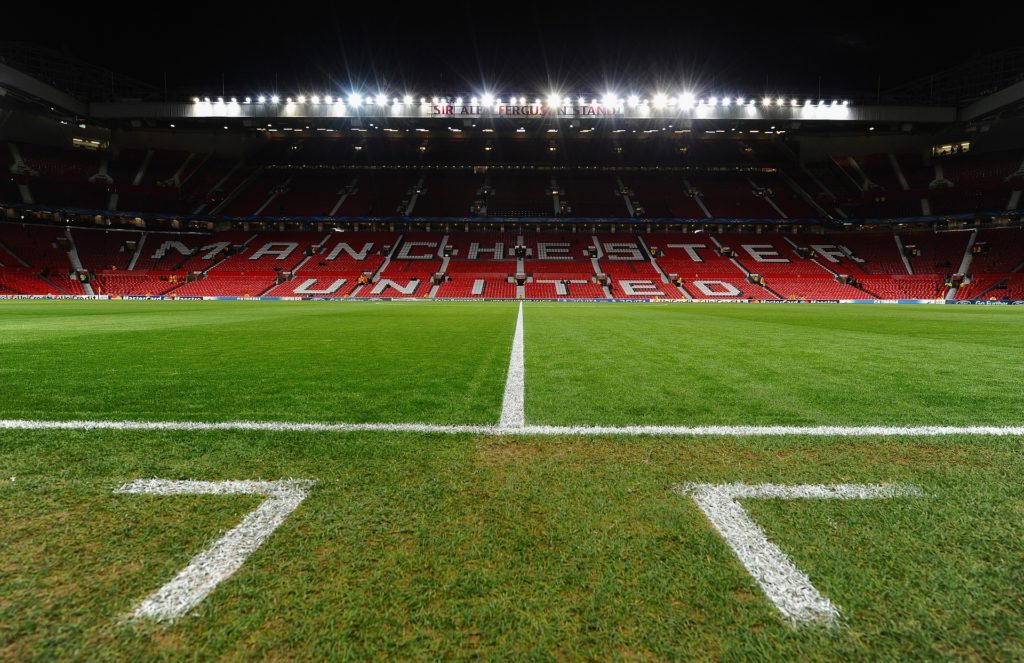 Miles: 50
Why I chose this race
My first successful 100-mile adventure was the inaugural Beacon's Way 100, by GB Ultras. At the time my calendar for 2020 was already decided, but the GB Ultras team and broader community proved so embracing and their events are all story-telling journeys, so I wanted to find a slot, and Liverpool to Manchester really fitted the bill, a point to point race that is one of the most recommended for people getting into this growing event distance.
GB Ultras is more than a race organiser, it is a community that has a really kind and open Facebook page for ultra-running enthusiasts.
This event is also held at Easter. My endurance was originally hewn as a youngster at Devizes to Westminster canoe race, an Easter weekend classic 125 miles, so an Easter event should bring out the best in me.
The Story
This is in one sense the Country to the Capital of the North, the opportunity to run between two places in a direction that is typically driven or travelled by train. The event will allow me to follow the Trans-Pennine Trail, The Manchester Ship Canal and the River Mersey. The race also starts and finishes in iconic sporting venues, beginning in Old Trafford and ending at Aintree.
'If you found that inspiring'
The best Easter events to consider and how this author grew up with an inspirational coach for Devizes to Westminster canoe race, the original classic endurance race.
Go further thoughts
How to prepare for a first ultra.
M2L is a first Ultra for many. Here's how people prepare for a 50-mile race together with insight into other good first choice ultraraces, including a top 5 from the GB Ultras Community.
Brand Activation
How to make the best of an iconic sports stadium and also how to activate at the host stadium for a major event. Iconic sports stadia can add extra kudos to any race. M2L starts at Old Trafford but many races offer a final lap inside and the final lap of an Olympic marathon is often the scene of intense emotions.
RACE 7, Blackpool Marathon, Blackpool Festival of Running: 25-26th April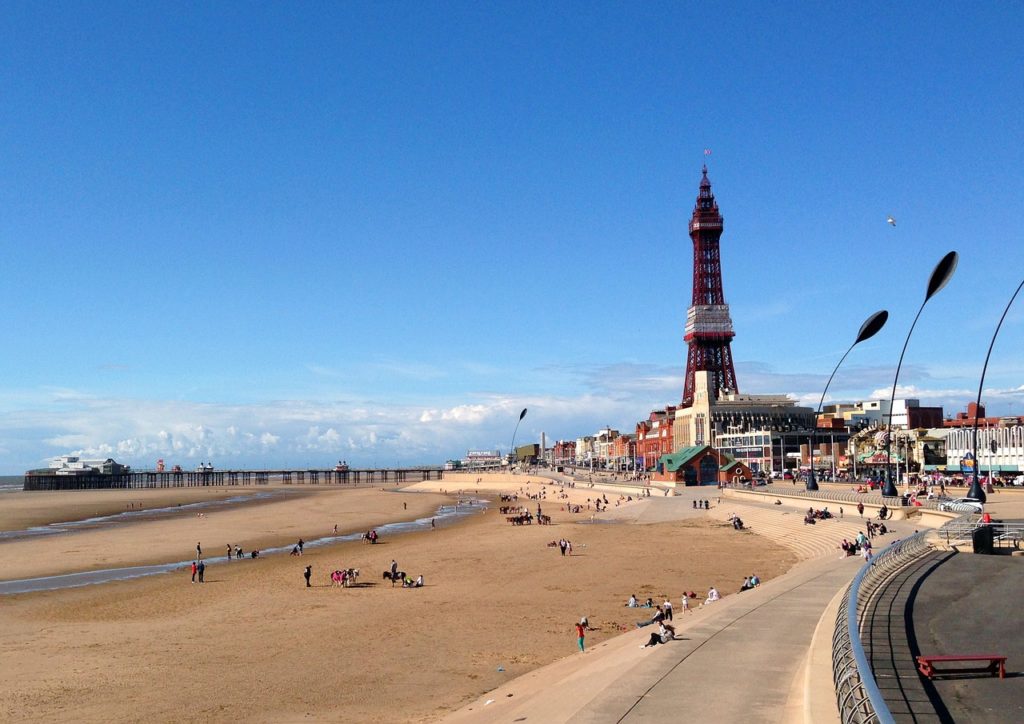 Miles: 26.2
Why I chose this race
I absolutely love classic British seaside resorts and Blackpool is, of course, the number one classic. The race makes the best of it too, it just goes up and down the sea front until it is done. Lovely stuff. I might even go for a 'Kiss Me' quick time.
The Story
This is certainly a participation focused event – the Festival has several distances on – so this is a great chance to run an event with that British sense of joy, charity and comedy outfits that is so rarely seen at other running events around the globe. We'll be running on the day before the London Marathon too, that mother of all mass participation charity marathons, so this is a chance to reflect on my own relationship with that race, completed in 1996, some 21 years before my second marathon.
'If you found that inspiring'
Blackpool Marathon was a central event on the astonishing journey of brain tumour recovery man and charity fundraiser Robin-Mark Schols. So, the chapter will tell his story.
I will also look at the 10 best UK road marathons as nominated by UK Club Runners.
Go further thoughts
The London Marathon – how to prepare for a first go at this amazing event.
Brand Activation
Brand Activation opportunities and success stories at UK City Road Marathons and mass participation runs. An interview with a celebrity pacer.
May
RACE 8, Brecon Beacons Trail Marathon – 2nd May 2020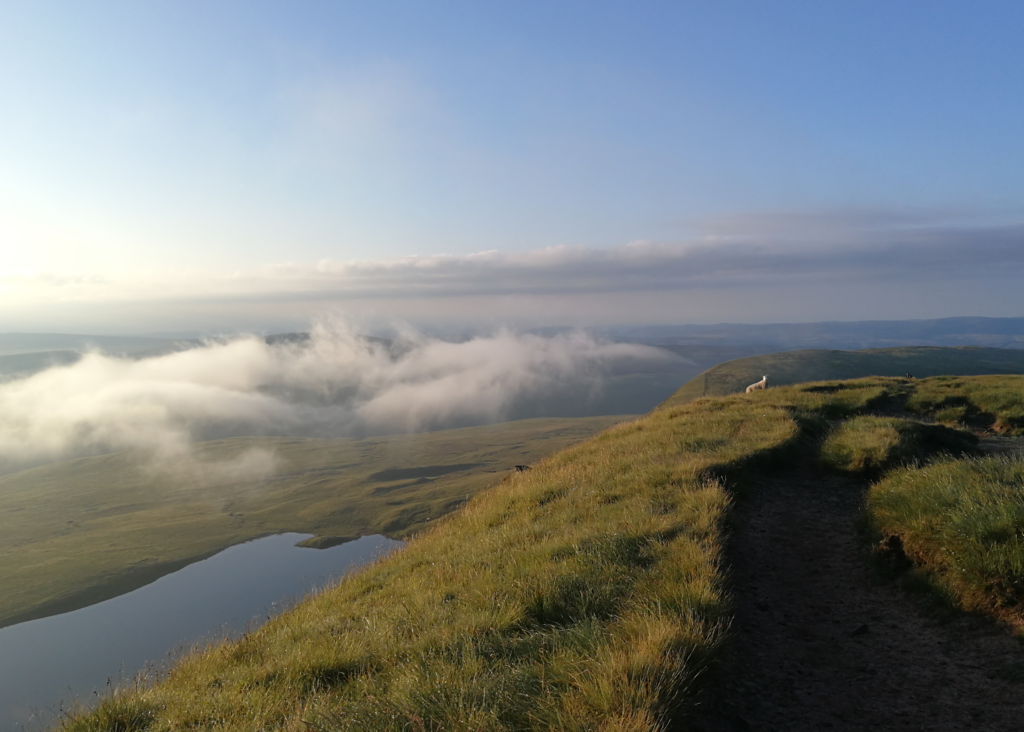 Miles: 27
Why I chose this race
In Britain there are few more sought after spots than the Brecon Beacons for trail running and hiking. Indeed the summit of Pen Y Fan even garners the peculiarly British spectacle of visitors forming an orderly queue just before the summit.
This is one of many running events that are held in the Beacons annually and I have completed the big one, The Beacon's Way 100.
The Story
Trail running and camping have grown up together in the UK and this event offers both, with a rustic camp site and budget tent pitches. The Brecon Beacons are also a popular destination from my home town in Wiltshire, so this event will cover some of those shared runners' tales and our love of this special part of Wales.
'If you found that inspiring'
The best routes, events and endurance running challenges in Wales. Discussion with runners who have completed 100 mile events in the mountains of Wales and the famous mountainous challenge, the Paddy Buckley Round
Go further thoughts
How to run and navigate in mountains and across hostile terrain and feel invigorated in a battle with the elements.
Brand Activation
A look at the brands that have become runner heroes, and the social media platforms that help share experiences and achievements.
RACE 9, Keswick Mountain Festival, 50K, 15th – 17th May 2020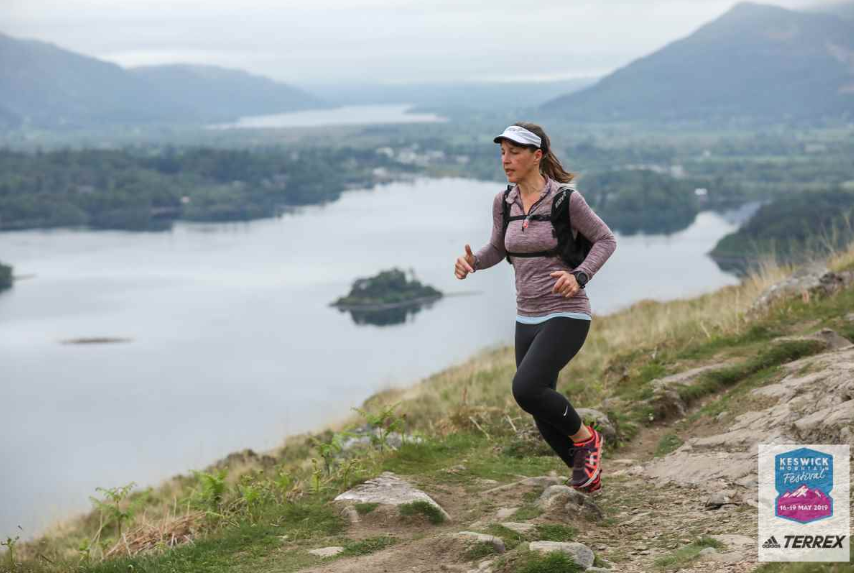 Miles: 31
Why I chose this race
This Mountain Festival has been running since 2007 and embraces all sports from triathlon separately and severally, including this trail run. The two-day event has a festival music stage as well – bringing a good crowd to the extraordinary Lake District.
The Story
My namesake Alfred Wainwright made the whole experience of fell walking more poetic and sympathetic for generations of outdoor enthusiasts and I have often benefitted from the name recognition – though he wasn't a relation.
Beyond a bid to capture some of the intricacy of the landscape that Wainwright so loved, this festival also gives me a chance to get ready for a hilly 50K with a spot of open water lake swimming, the day before.
'If you found that inspiring'
The 42 peaks of the Lake District as discussed with conquerors of the famous Bob Graham Round.
Go further thoughts
An overview of fell and sky running and list of leading sky races.
Brand Activation
The link between sports and music events and how to connect with festival-goers, including some best examples. 
June
RACE 10, Uganda International Marathon – 24th to 31st May 2020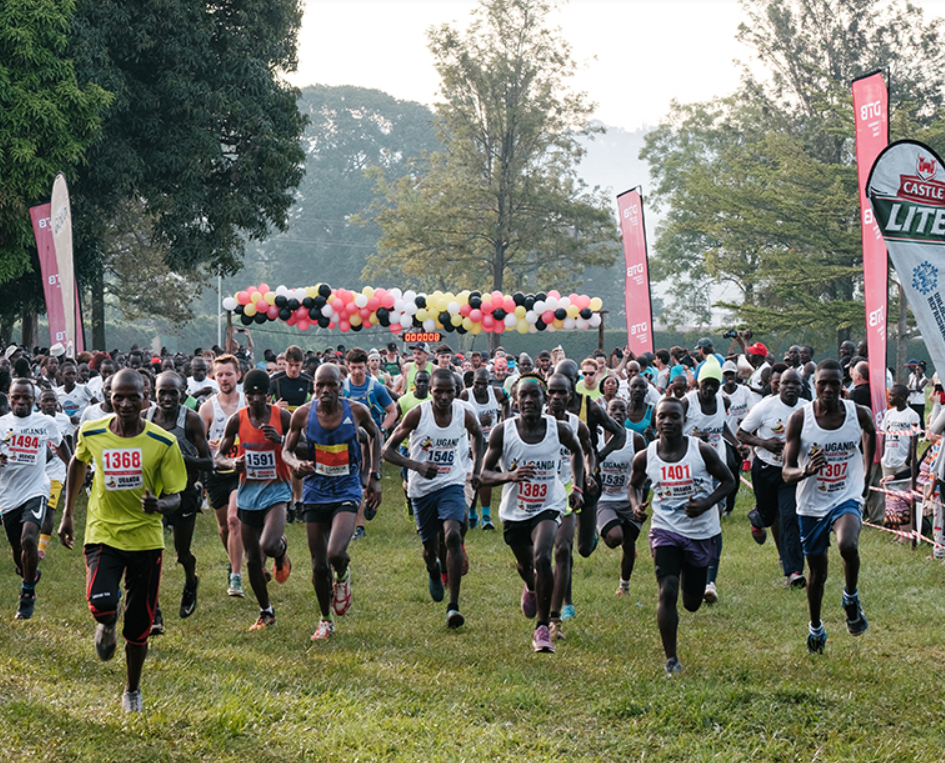 Miles: 26.2
Why I chose this race
This is an incredible week long adventure with grass roots volunteering, a connection with nature and a magnificent run alongside 3000 locals; the Uganda International Marathon is one of the most highly rated experiences in global running.
The Story
So much of this book is about community and this event is no different except that the spirit of community here is sustaining a charitable cause that has raised $168,000 since its 2015 conception. The marathon itself is an award winner that has seen Ugandans and Kenyans dominate the men's race. With a chance to trek to the jungle home of the silverback gorilla as well, the race this is a rich canvas event that has been brilliantly conceived and delivered.
'If you found that inspiring'
Interview with Brendan Rendall (TBC) who has completed a West to East crossing of the African continent in 92 consecutive marathons to raise money for charity in Malawi and who has Cairo to Cape Town in prospect for 2021.
Go further thoughts
The best endurance events in Africa, from Marathons to Marathon de Sables including chats with people who rose to and completed the full MDS challenge against their own expectations.
Brand Activation
Successful alliances between brands and the elite marathon and ultra-marathon runners.
RACE 11, Giant's Head, Cerne Abbas, Dorset, 20-21 June 2020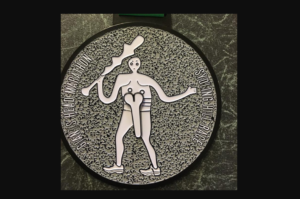 Miles: 26.2
Why I chose this race
After Uganda, the next leg of the journey would need to be an outstanding soulful experience and something of a light hearted homecoming. Thankfully, in the world of marathon running, even that challenging brief can be fulfilled – in this case by setting out to give the Giant's Head a good working over.
There are many rewards for this classic challenging leg stretcher in the heart of Dorset, not least the medal complete with spinning Giant's phallus.
This is also one of the fastest running events to sell out, globally. We reckoned entry open to full was about 20 minutes this year.
The Story
This is a campsite event with such heart and soul that it always sells out with extreme rapidity. The organisers, White Star Running have blended a strong sense of love and togetherness into their events, a little silliness too as beer tents and hog roasts rub along with the more marathon friendly pasta party. The route has White Star's famous Love Stations to keep these athletes in motion.
And 'of course' the race takes its inspiration from a the great giant and fertility myth via the chalk hill Cerne Abbas Giant carving.
'If you found that inspiring'
White Star events and the Giant's Head marathon sell out quickly partly because they have managed to attract more women to enter, so the chapter will also interview women who are inspired to run and what they like from a running event. Women will also name the 10 most iconic female endurance runners.
Go further thoughts
The women of ultra running and the theories behind their rise to the top of the sport, together with a broader view of the benefits of a sport which in which gender is becoming immaterial.
Brand Activation
There are two good options that I think will come together:
Publicity stunts at events and iconic locations. A hillside image of Homer Simpson once appeared alongside the Cerne Abbas Giant to promote The Simpsons movie. Do experiential stunts help revitalise the country side or cheapen them?  
Marketing and gender equality – pushing the pink tax into oblivion.
July
RACE 12, July 4th, Endure 24, Leeds.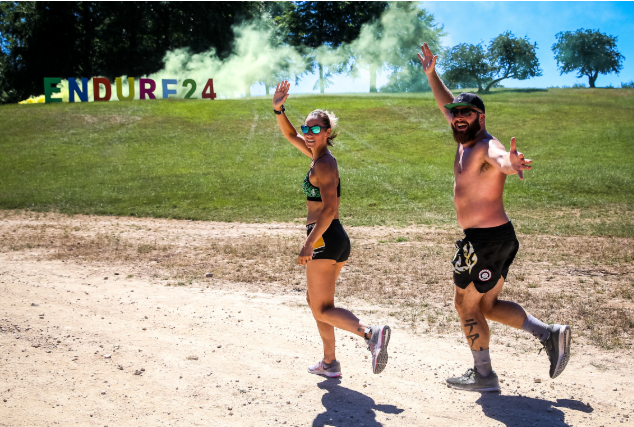 Target 100 miles.
Why I chose this race
A timed event in a festival atmosphere, where I will run for 24 hours. I will be a solo competitor. There will also be pairs and teams competing and a massive atmosphere all night. I had to get in quick for this, it is a sell-out event. The Endure events are, like the music festivals, held on two sites Reading and Leeds. Endure events have a reputation for being great to run in, because the crowds really cheer everyone along.
The Story
It is all about the participants. On an 8K lapped race we should get to know each other rather well. I would love to join the Endure 100 club – for completing 100 miles in 24 hours.
'If you found that inspiring'
A look at 24 hour, 12 hour and 6 hour endurance challenges and endurance organisers who offer these on a regular basis. I will also reflect on lap running and the psychology.
I will also write about buddy running and team running here. I often train and run with my blind friend Ryan, and we have completed Portsmouth Coastal Trail Marathon together. We also have a 6 hr distance challenge scheduled for December 2019.
Go further thoughts
How to prepare for laps race including insight from successful athletes at the infamous Big's Backyard Ultra.
Tips for fuelling and mental strength when running loops and laps. Tips for recovery and staying mara-fit.
Brand Activation
How brands can provide entertainment for family, friends and support teams at festivals and events.
RACE 13, Rat Race Man vs Lakes – Morecombe   18th July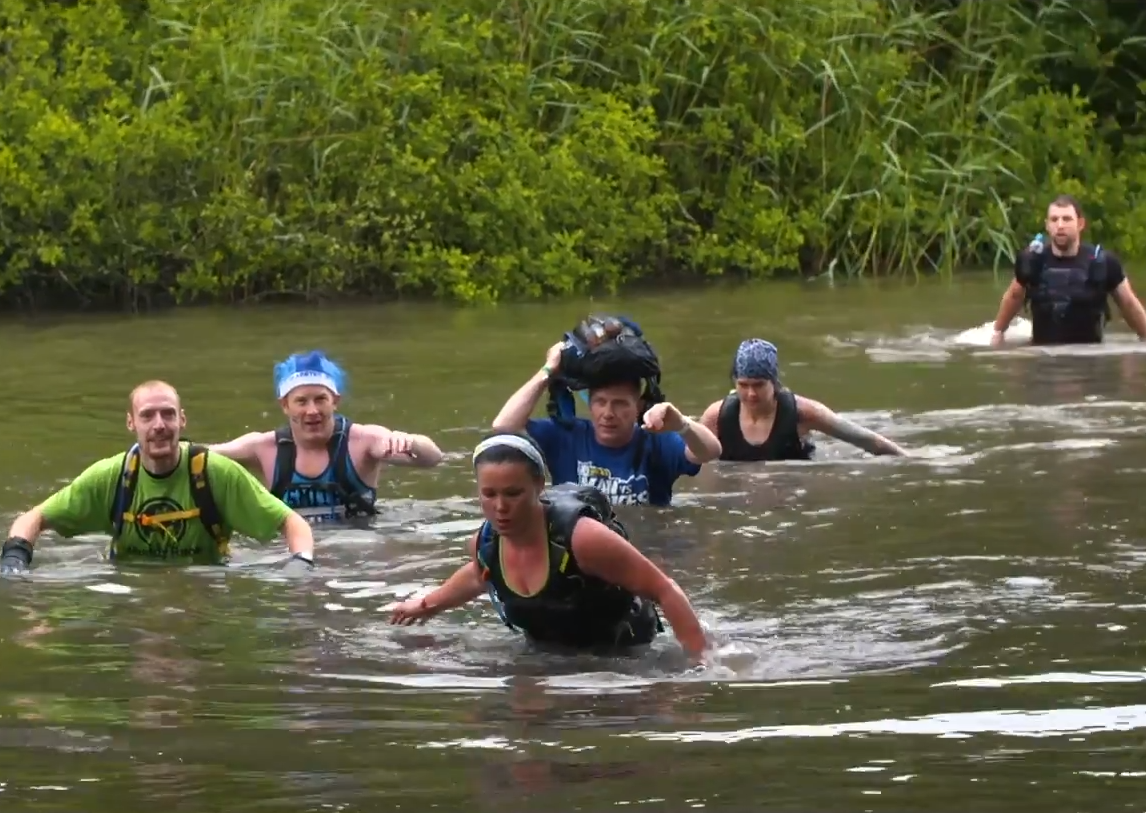 Miles: 28 (+ 30 miles 19th July to include the all new Sea to Scaffell Pike ultramarathon expansion pack for day one finishers.) 
Why I chose this race
It is time to get wet and wild in the water with this distinctly oddball event that starts stuck in quicksand and ends up with a swim-bounce-run.
The Story
This event will take me back to the Lake District for a totally alternative take on the region. Once you have escaped the sapping quicksand in the bay, the route heads inland and upwards until you are energy sapped. Only then, when on low reserves of energy, do they throw in a Swallows and Amazons rope swing to an inflatable obstacle course across the water. Man vs. Lakes is assuredly a run not a swim, but swimming will be a factor in the last few miles of this marathon.
I have to meet the people who conceived this race, imagine sitting down, planning the distance, the route, the crane and rope swing, the inflatables and having enough confidence to say "build it, and they will come."
Not only that but there has been an expansion pack announced as new this year, Sea to Scaffel Summit, a second day of adventuring with 30 uphill miles to cover including Britain's Favourite View, Wasdale
'If you found that inspiring'
A look at the rise of obstacle races, multisport challenges and offbeat running events, with regular participants choosing their top 5.
Go further thoughts
Footwear for mud, hills and mixed terrain
Brand Activation
How brands engage with endurance event organiser brands – such as Rat Race, Tough Mudder, Ironman and what these brands mean to participants. How do runners benefit from events that are commercially successful, and what are the pitfalls?
August
RACE 14, Ring of Fire, Angelsey
Miles: 135
Why I chose this race
The Story
'If you found that inspiring'
.
Go further thoughts
Brand Activation
September
RACE 17: Berlin Marathon, Germany, 27.9.2020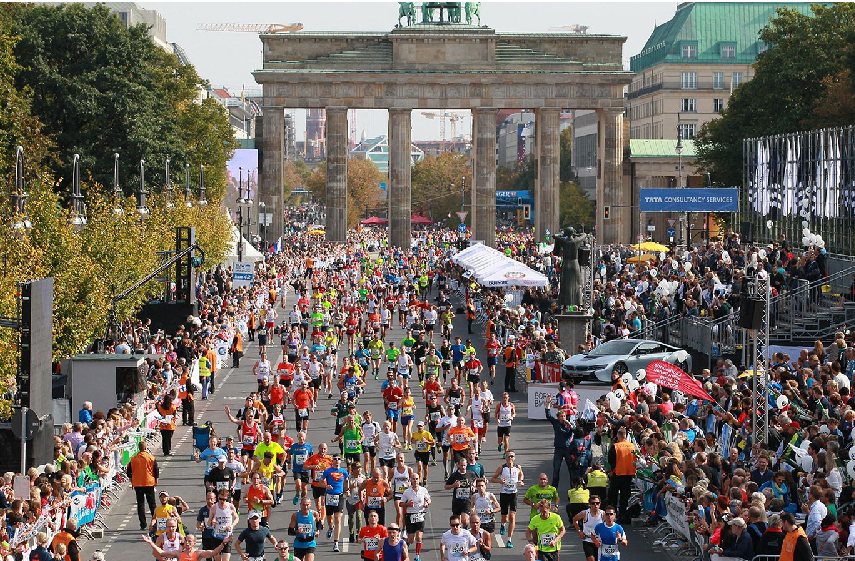 Miles: 26.2
Why I chose this race
This is the only fast road race on the list and the target race of a number of my running club team mates in 2020.
The reason that they have chosen it is because Berlin sits alongside Boston, New York, London, Chicago and Tokyo and one of the 6 Marathon Majors.
The Story
Berlin is currently the world record route. So this will be me vs Kipchoge and his 2.01.39 record time. Whilst my pre-race prep may be a little too exhausting. I'll still be having a tilt at my marathon PB here (currently 3hr27mins). The route also takes in the best that the capital has to offer. It is an emotive city for me, one that I have loved visiting in the past when writing for Travel IQ.
My write up will also allow me to reflect on the rise to prominence of big city marathons and their contribution to making the world a better place.
'If you found that inspiring'
I will look at the 10 best road marathons around the globe based on runner's advice.
Go further thoughts
Getting a coach? What are the training and coaching options if you want to get your best possible time at the marathon?
Brand Activation
How brands can connect mass-participation events to the further audience of family, friends, running buddies and their families and friends?
October
RACE 16 – Lake Tahoe Triple (3 days, 3 marathons), California/Nevada, USA, 9-11 October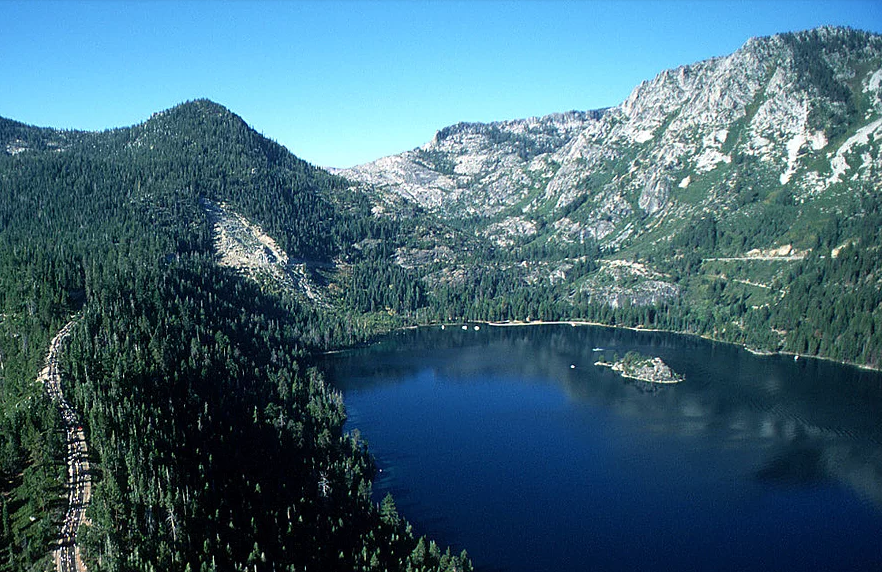 Miles: 78
Why I chose this race
I am really keen to run in the US, in particular in an area as beautiful as Lake Tahoe on the State border. This event is a real running paradise, a festival that has been going for 24 years and which offers multiple distances, including 3 marathons.
The Story
Doing 3 marathons in 3 days is an especially interesting challenge for me and a very different prospect around the lake to running right across a frozen one as I will be in Mongolia. Culturally this is also a fascinating time to go and visit democrat America, with the next presential election right around the corner.
'If you found that inspiring'
Overview of the great events of US distance running including the sought after Western States ultra.
Go further thoughts
Overnight recovery plans
Brand Activation
Tahoe Blue Vodka is the event sponsor. I'll look at intriguing event/brand partnerships and how to make them gel and also the social side of running events.
RACE 17 Jedburgh 3 Peaks
Miles: 38
Why I chose this race
There are so many great races in Scotland, often awash with conflations of cultural myth, history and heritage. And this one is one of the very best, a 39 mile friendship race.
The Story
This event celebrates this awesome area with a profound humanity with a race that wears its rainbow LGBT+ colours loudly and proudly – showing an ultra embrace of the modern era alongside the ancient traditions.
'If you found that inspiring'
Discussion with enthusiasts for Scottish running events, locations and routes including the Ramsay Round, West Highland Way, the Southern Upland Way, Cape Wrath, John O'Groats, Fort William Festival, Glasgow, Edinburgh and the many sought after island events.
Go further thoughts
Why the Loch Ness Marathon might be billed a trail event on tarmac that helps expand runner's horizons.
Brand Activation
Scotland is collectively brilliant at storytelling, with particular benefits to Scottish brands, such as Baxters, Irn Bru or various whisky labels, with the City of Edinburgh and Loch Ness two major beneficiaries in terms of tourism. But commercialisation is generally delivered with authenticity, making events such as Loch Ness and Edinburgh marathons sustainable and popular.
November
RACE 18: Athens Authentic Marathon, approx.: 10th November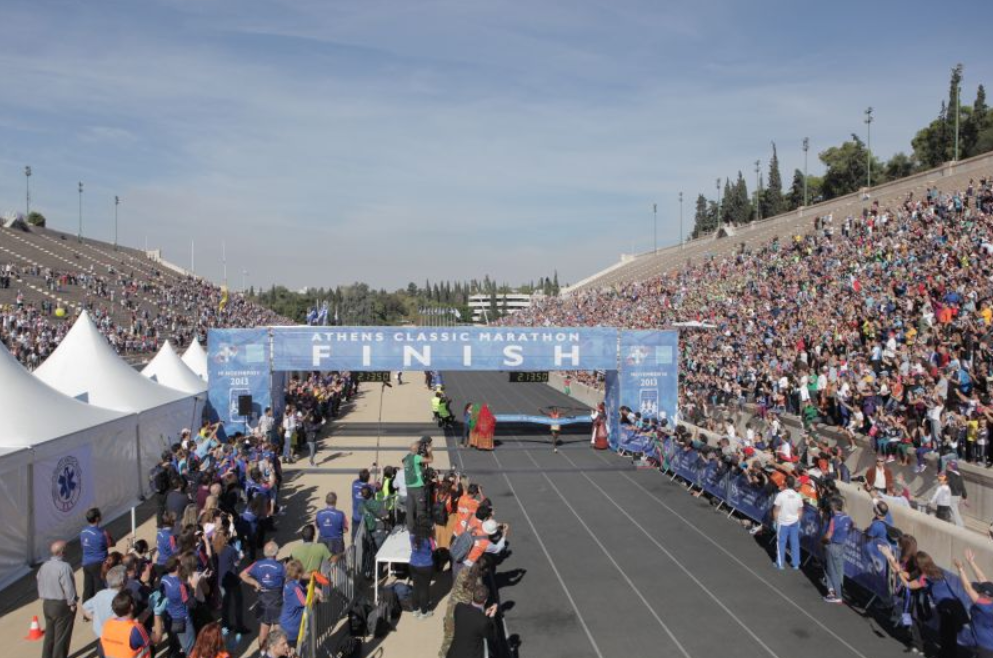 Miles 26.2
Why I chose this race
It is the original marathon – a must! I also love Greece and have relatives there.
The Story
What book of global endurance races could miss this, the historical start of it all. The marathon course is based on the legend from which the race gained its name: Pheidippides, a messenger in Ancient Greece, ran from the Battle of Marathon to Athens to announce the Greeks' victory over the Persians. The provenance of the competitive race is traced back to the Marathon race at the 1896 Olympics.
It is a challenging hilly route that starts in the town of Marathon and ends up in the Panathaniako Stadium.
'If you found that inspiring'
I'll look at some of the greatest marathon runs in history, and running's place in the ancient and modern Olympic Games.
Go further thoughts
How to take your place in history and be epic, not daunted
Brand Activation
The brands that understand the privilege of Olympic Sponsorship.
RACE 19: Halong Bay Heritage Marathon, Halong Bay, Vietnam (end November)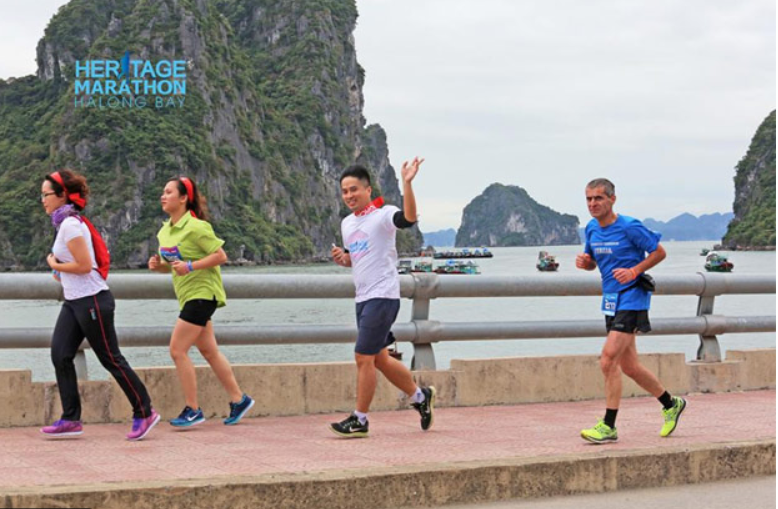 Miles: 26.2
Why I chose this race
It is an act of self-indulgence! I went to Vietnam a few years ago and could not have enjoyed it more, but my itinerary was through the South of the country and I missed out on this stunning bay. If this book set out to prove that running can take you to amazing places, Halong Bay is just about the clincher.
The Story
Vietnam will be a fascinating destination addition to the book.
'If you found that inspiring'
I'll look at marathon destinations across SE Asia, including the beguiling city marathon at Pyongyang (on the to do list) and the wonderful Christmastime that is possible if you run Chiang Mai marathon, something I was fortunate enough to do in December 2017.
Go further thoughts
How to choose a marathon that your non-running partner might enjoy. 10 best marathons to support according to non-running partners.
Brand Activation
Running is big business across Asia with tech brands and FMCG taking a real interest in the growth of the sport. How do brands in general connect event sponsorship to shoppers in stores.
December
RACE 20: Azores: Epic 110, Portugal, (end first week of December)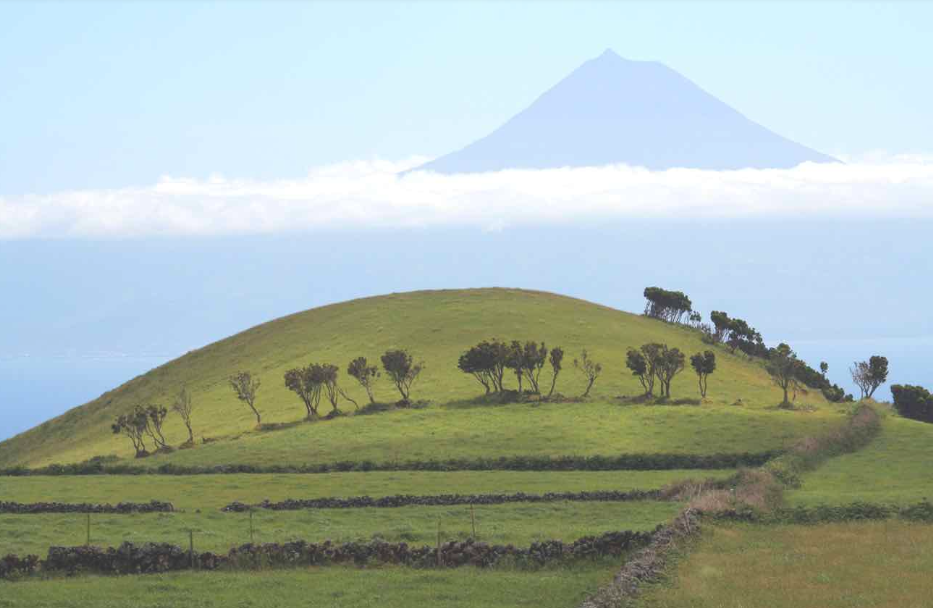 Miles: 68.3
Why I chose this race
The inspiration for this book came when running an ultra classic, Transgrancanaria, and during recovery after it. I recovered more rapidly than I should so I wanted to put that to the test with multiple long distance races in the same year. This race, like Transgrancanaria, is an out and out classic, with bewildering terrain linked point to point across an island on a remote archipelago.
The Story
This is one where the pictures tell the story. It promises to be an absolute jewel and a chance for me to recapture the volcano traversing magic via this bold epic race. The perfect end to an epic journey.
'If you found that inspiring'
Assessing point to point challenges and island circumnavigations and the cultural draw of crossing or looping an entire landmass. Top 10 island races.
Go further thoughts
Preparing a drop bag, getting the best from aid stations.
Brand Activation
Event marketing and destination tourism – how a single sporting event per year can make an location iconic to participants and more broadly to the public providing opportunities for multiple brands. I will look locations that are synonymous with a particular sport – Wimbledon, Monaco, Augusta, Murrayfield, Aintree, Cowes, Lords, and see who is winning this status in endurance running – and who the experts are in helping venues and locations to build and cement this status.  
The 21st Race:  The Mongol 100,  1-8 March 2021
Rescheduled following 2020 event falling victim to Coronvirus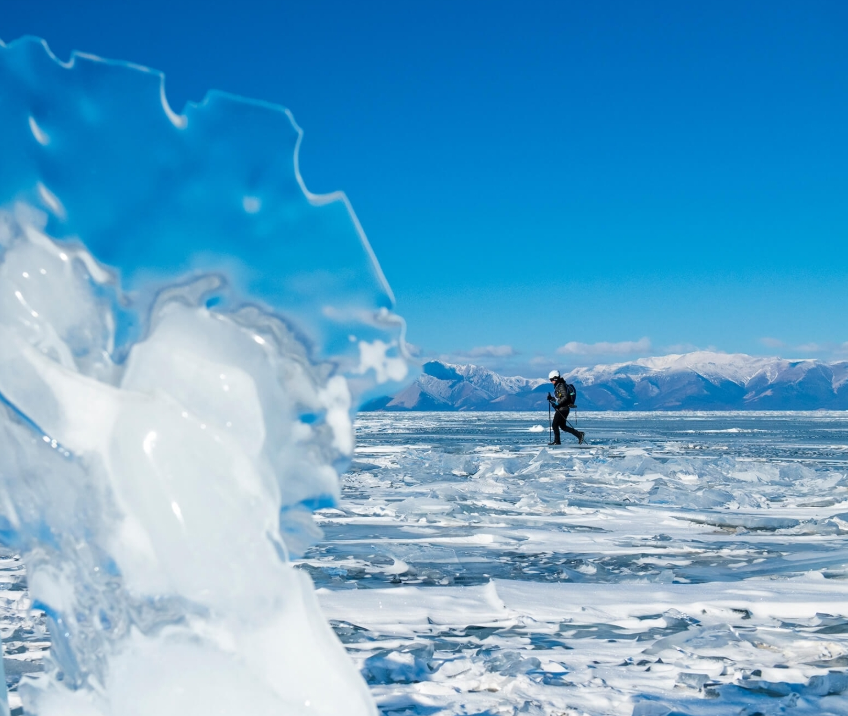 Miles: 100 (4-day stage race)
Why I chose this race
As editor of Travel IQ 1996-2006 I had a Central Asian focus, but this was an area that I never made it to, in spite of its fascination. I am also drawn to the idea of an ice marathon, as I tend to thrive in cold conditions. Mind you, this one is at -40 degrees.
The Story
In a remote corner of North-Western Mongolia lies Lake Khovsgol: One of 17 ancient lakes in the world over 2 million years-old and which contains the world's purest fresh water. The shores are lined with ancient stands of boreal forest and packed with wolves. It is serene, hostile, stunning, intimidating. In winter, the ice freezes across its entire near-100-mile length to a depth of over a metre thick. The Mongol 100 is billed as 'the most surreal, audacious and hauntingly beautiful adventure challenge known to man'. The objective is to traverse the entirety of the lake from north to south, by any means: foot, skate or bike. Bike and skate crazies be damned – I will be traversing 'a pied'.
'If you found that inspiring'
A look at some of the top cold weather and camping/stages challenges from around the globe, as recommended by endurance runners.
Go further thoughts
Kit and mental preparation for extreme conditions.
Brand Activation
The rise of Bucket List experiences and the most immersive brand experiences and teambuiliding experiences