A love of endurance was born as a paddler in a successful school team that took on, and won, the junior team event at the 125-mile Devizes to Westminster Canoe Race.
In 1996, as a fundraising and in memoriam one off, I ran the London Marathon.
In 2017, after a 30-year hiatus from serious training, I went back to endurance to try my hand at a half marathon and so joined Chippenham Harriers running club.
The endurance capacity was still there. I have since completed marathons on road and trail in Chiang Mai, Brighton, Copenhagen, Loch Ness, Llanelli, Little Bredy (Dorset) and Mothecombe (Devon), and as a blind guide runner in Portsmouth. I have also completed 3 ultra marathons of 40, 60 and 80 miles including the mountain epic race, Transgrancanaria in Gran Canaria and with +7500 metres of elevation.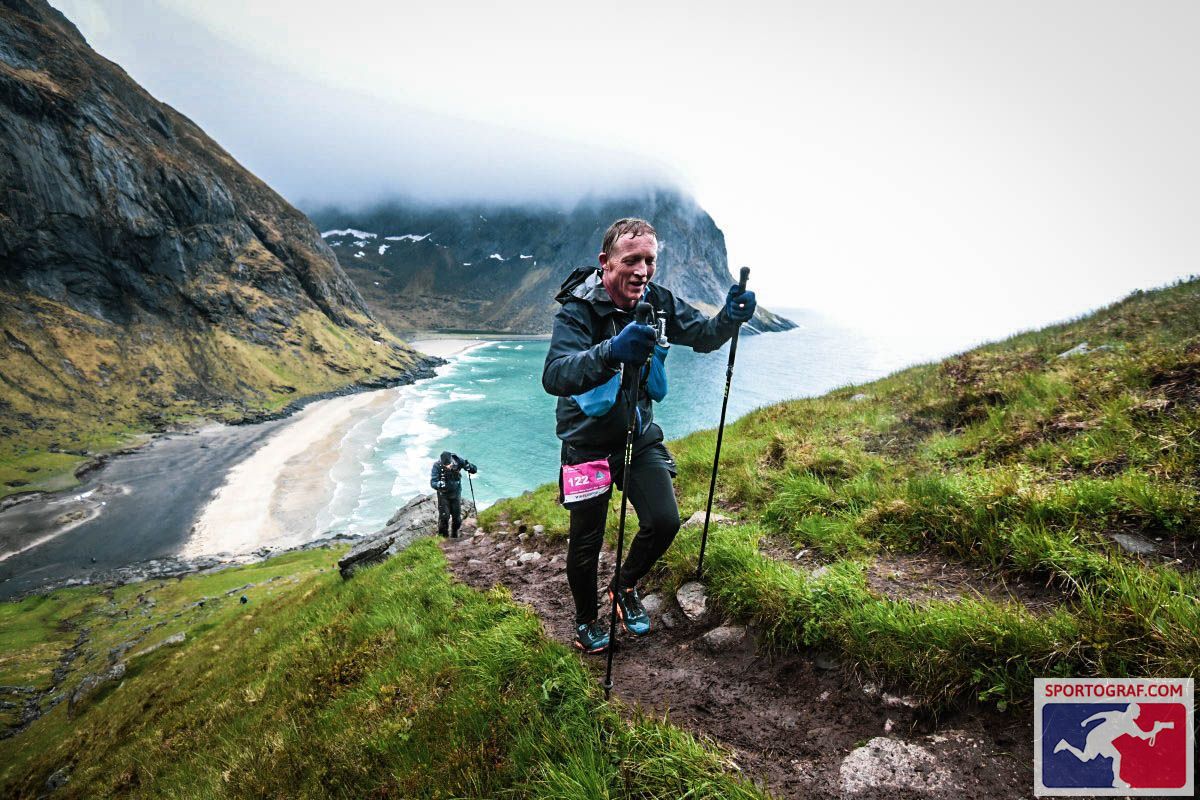 An intense learning curve came down to earth this year at Lofoten Ultra Trail, in Arctic Norway, where an unseasonal snow-laden storm decimated the field attempting the 100 mile journey. I was in 25th place when the freezing conditions prevailed at mile 38.  13 runners completed the race.
In coming months in 2019 I am planning for the Beacons Way 100 mile ultra, Chester Marathon as well as a guide run with my blind running partner, Ryan Simoes-Hibberd where we plan to tackle the 50KM ultra marathon called Run With No Witty Name together.
In 2020 I plan to complete 20 global endurance marathon+ events including the 120 mile Fat Dog race in Canada's Cascade Mountains. I have over 700/1100 race miles/kms scheduled.
Run: Twenty 2020 is the book I will be both running and writing next year. I have also been privileged to interview a growing collection of sporting heroes including Daley Thompson, Kelly Holmes, Ade Adepitan and gold medal diver Chris Mears and others. I've also enjoyed interviews with sports performers and bloggers, sometimes mid-event.
As an event writer, commissions have taken me far and wide – to surfing championships at Newquay, skate and BMX at NASS Festival, Eventing at Badminton Horse Trials, World Championship Dog Sledding at Donavally, Slovakia, The Paralympic Games, London 2012, Goodwood Festival of Speed, F1 Silverstone, International Showjumping at the Olympic Park, London, the London Marathon, The Grand National meeting at Aintree, The World Driving 4 in hand Championships at Ascot, The Open Golf Championship, Sandwich, World Championship Snooker, Sheffield.  Further I have enjoyed as a guest, Test Cricket, International Rugby, International Football and many running events.
Howard's Way Walk
For 10 years I have been a proud member of the Howard's Way Walk group of event industry walkers who have covered hundreds of miles along classic British trail routes raising funds to combat Pancreatic Cancer. Together this group has raised £400,000+.