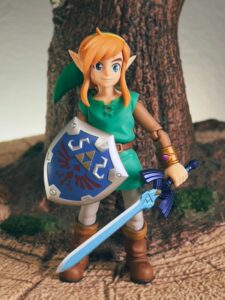 These are the legends of Bowcock and their Monumental deeds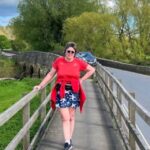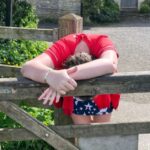 May 1st 2023: Sue Powell – Sue took on the monumental Bowcock as her first ever marathon walk and she busied around the route in a 9.43.47, a very smart walk pace of  3mph on this terrain. The first to conquer Bowcock!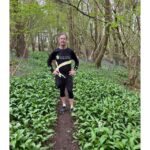 May 1st 2023: Mark Powell – Woodland lover Mark is a Chippenham hero of mine, forever finding epic trails to run and walk, and he joined the Bowcock roll of honour by accompanying Sue in swashbuckling style. I have added a second to his time to make Sue the first finisher so 9.43.48 is Mark's mark.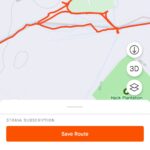 May 6th 2023: Liliana Soto – a training run ahead of a 100 miler,  but nevertheless a pacy looking result from the trail running maestro from Mexico. Liliana also added a little extra sightseeing before Woodrow (pictured) which isn't compulsory. 5.13.08 was the time for this first tilt at the Bowcock.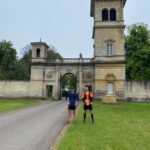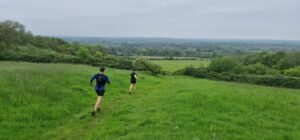 May 13th 2023: David Warren, Dan Jewell and Mark Brown – this was a social paced run for training evidenced by the casual look in some of the photos rather than the snappy 4.41.40 (David) 4.41.43 (Mark) , 4.42.40 (Dan) elapsed time which even included a diversion to Sainsbury's in Calne for a toilet break. This triumvirate hale from the valley 'over yonder' and implemented the Warren start, beginning the route in Melksham. That was a great filip to this organiser as the Bowcock encourages runners to make an expedition of their own choosing. Also nice to see Chippenham Harriers now matched by 'visitor' runners 3-3. Team Warren also take an early lead in the flora and fauna photo categories and David even made a video of the garlic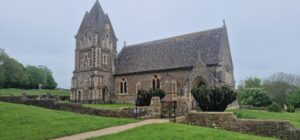 woods on Old Derry Hill. This trail-able threesome really worked the Bowcock from all angles, well done!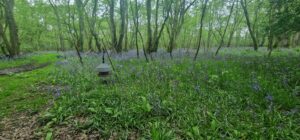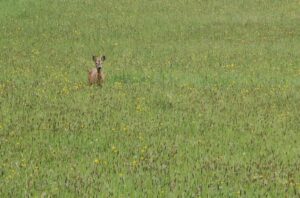 May 21st 2023: Dave Mackie: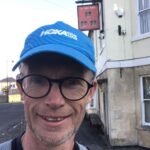 Our shilly-shallying comrade from Corsham also managed a 6.01.19 complete completion of Bowcock including bonus points for ice cream and cola at Lacock and becoming the first to indulge in the Crowning Glory finish with a celebratory pint at Chippenham's 3 Crowns. You can't ask for more from a Bowcock attempt than to get evidence of both the fabled golf tree of Bowood in fruit and line up all four of the Oxford Sandy and Black pigs of Woodrow. He also took a really nice early morning photo of the Avon from Monkton Park.  Dave's report confirmed that the Melksham stretch is at very least a little unkempt right now! Bowcockers are certainly doing our collective bit to keep these paths alive, and they are also the best bit for sharing the trail with a mass of deer. 'Fallen out of use' is a great excuse for farms, estates and councils to overlook maintainence of these long-established and traditional rights of way.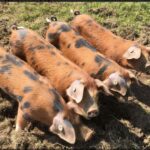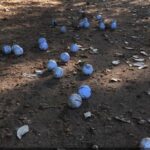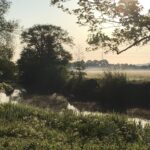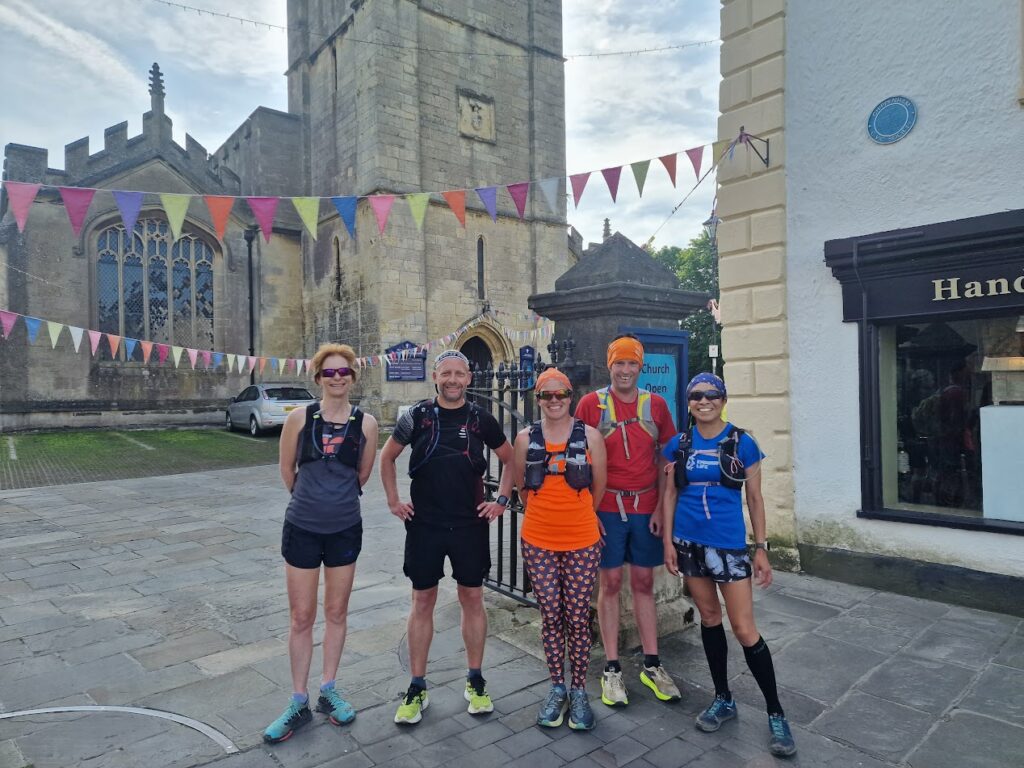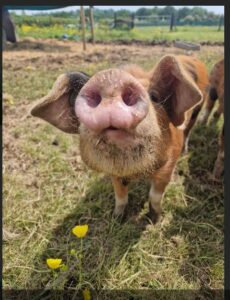 Sunday 28th May
Sunny Sunday saw an intrepid trio of Running Is Our Therapy runners from darkest Dorsetshire take on the Bowcock, joined by Corsham Running Club's one and only Bolton Bullet, Stewart Unsworth and Chippenham Harrier's Francis Wainwright.
For the first 13 miles we were also accompanied by experienced Bowcocker Liliana Soto who in so doing leads the way in the Supportive Comrades Of Bowcock (SCOB) stakes.
The run was especially notable for Mr Mutter, for whom this event was number 25 of 52 proposed marathons in 2023. He prepared carefully for this auspicious occasion by joining Stewart and Francis for a beer sodden Saturday evening of 'My Best DNF' red hot ultra chat.
Some lackadaisical watch stopping from El and Wendy* gave Andy the win on the day even though clear visual evidence suggests they crossed the line together. Watch control even wrongly brought them into line with finish times for Francis and Stewart,  who crept home in danger of being overtaken by a continent in drift in the last three miles. Stewart's poor excuse was his 70-mile run the weekend before whilst Francis laid the blame for his undignified heel-dragging traipse at the door of incompetence. Stewart nevertheless takes an early lead in the most dogged Bowood completion category.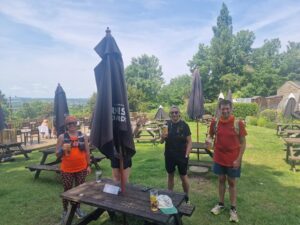 This was the first successful bid to feature 'Fun in the Sun at the Rising Sun' with lager tops and lemonades at the beer garden bar on mile 14 and 'Melting pops from Melksham's shops' delivered as an impromptu aid station on Woodrow by the implacable Victoria Lloyd.
The course was reported in fine picturesque condition with likely improvements once the ground staff have done their cud chewing duties to lower the gert-lush grass on the Spye-Melksham-Lacock stretch.  The Monumental Bowood House and Lacock Abbey were especially glorious this May Bank Holiday weekend.
Some special prize contenders emerged on the day with Andy getting ahead by a nose in the best snout shot category, whilst El and Wendy have two excellent lens leaders in 'Flora' with Wendy's wild orchid an especially good spot shot. If Wendy did outsmart El in the exotic flora stakes, then El has the claim in the 'Self-owned moaner who didn't moan too much in spite of the very anti-Scottish weather and still took a close up of a clover' flora sub-category.  El also contends in both the photobombing and obliterated by an umbrella (pictured) contests.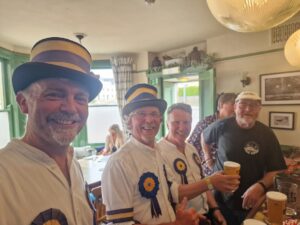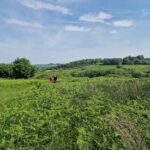 The group also gilt-embellished the Mackie Crowning Glory finish by reconvening sweatily at the 3 Crowns amidst an admirable galaxy of morris men and madrigals who were refreshing themselves at the half-marathon point of their own exhausting endurance challenge – the Chippenham Folk Festival.
Wendy Britton 6.37.48, Andy Mutter 6.25.50, El Rollett 6.37.39 – Dorchester RIOT.
Francis Wainwright 6.37.01 – Chippenham Harriers
Stewart Unsworth 6.38.50 – Corsham Running Club
Current completions: Visitors 8 – Chippenham Harriers 4 *Disputed as both claim they ran the 'ultra' by starting this run from the race director's dilapidated garages.** **Overruled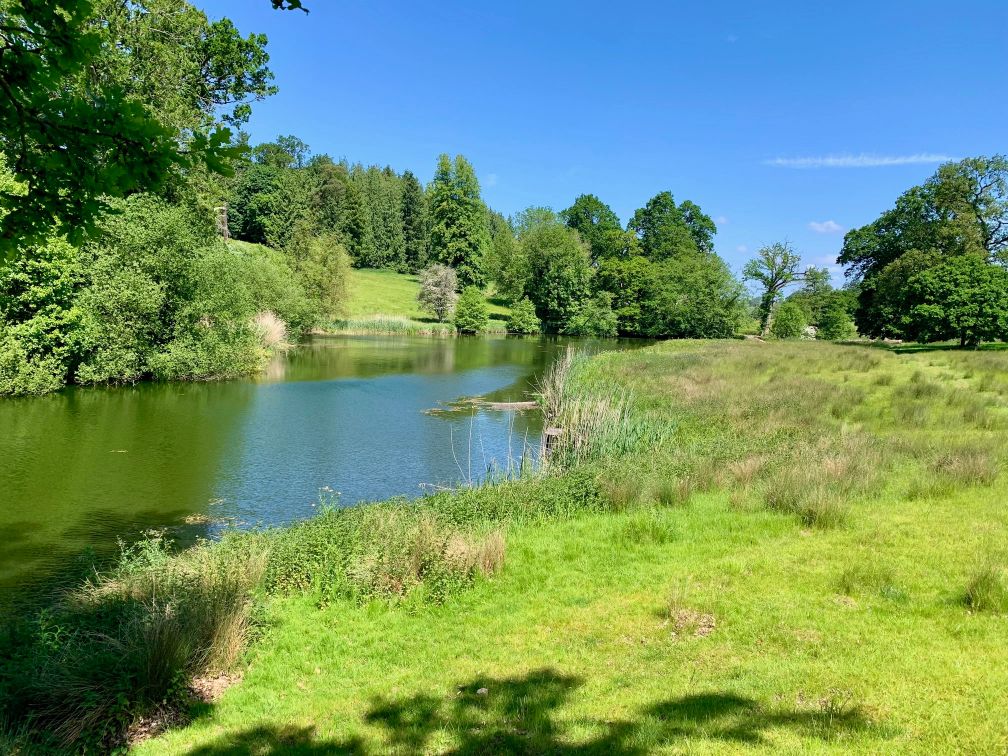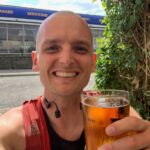 Saturday 3rd June Determination and resourcefulness on this hot June day saw local runner Aaron Laws complete the Bowcock, self-supported in an elapsed 4.54.44, all the more impressive as his first go, a few weeks back, resulted in a DNF. Using two pubs and 'a lovely old chap' called Keith en route for topping up the water, this was just the 4th sub-5hr completion of the Bowcock. Aaron also has some strong contenders in the landscape photography competition, made 'friends' with the cud chewing mowers of Melksham, rallied a full farrow of Oxford sandy and blacks to squealling attention and deployed the infamous Mackie Crowning Glory finish with a chilled pint of cider at the 3 Crowns. Aaron is heading for Race to the Stones ultra this year where he'll be joined by at least one other Bowcocker (see below). Aaron has no running club curently so his success is one more chalked up to 'visitors'.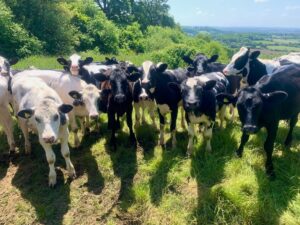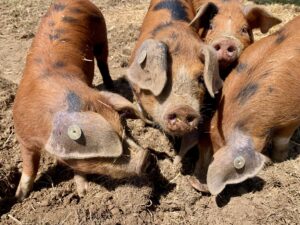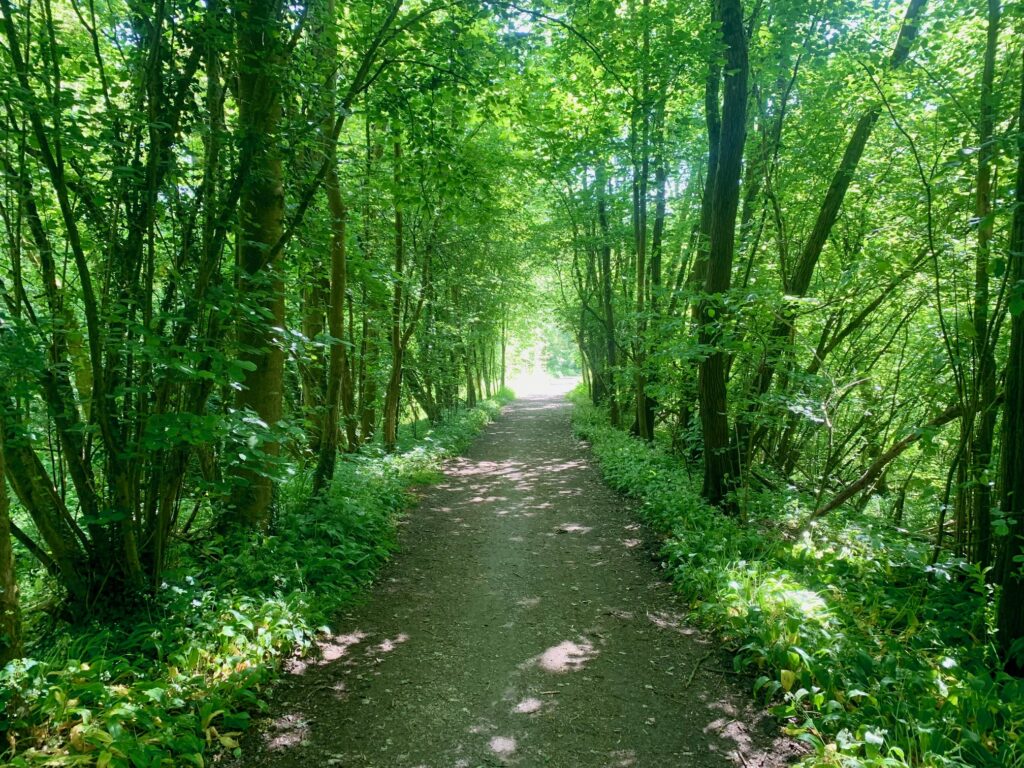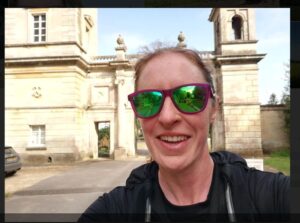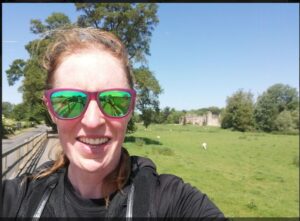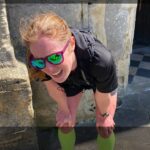 Saturday 3rd June: Emma Haley – one of the fastest ever Chippenham Harriers over shorter distances and track running, epic Emma has finally seen the perfect logic of taking on 100K Race to the Stones this summer and used this bright Saturday to get some speedy mileage in around the Bowcock with 5hrs5.27 elapsed putting her top of the table so far in the 1st F stakes, espcially impressive as self-preservation took over in the long grass from Melksham to Lacock. Emma also scores highly for documenting her decline in three selfies – composed in from of the Derry Hill Bowood gatehouse, just a little bit tense in front of Lacock Abbey and finally gasping for air in the hot streets of Chippenham.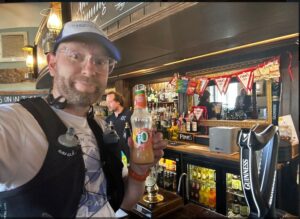 7th June 2023 Nick Hancock – Our exasperated hero renamed the Bowcock the Cow-cock after the Melksham cattle transformed themselves overnight into marauding buffalo on the lush Avon Savannah.The gallant galloper of Corsham town already battled his way through spiky plants and chest high foliage when the quarrelsome quadropeds turned on him. Remarkably he not only survived these dairy dalliances with rampaging ruminants, but did so with an elapsed time of 4hr28.40 which tops the overall leaderboard!
Nick finally found his post-cattle bottle for a Mackie Crowning Glory salute with a refreshing J2O in the 3 Crowns. He also took an awesome photo of the Abbey in dappled sunlight. Plus points to his score for both.
We maintain that in spite of the Hancock Cowcock Bowcock experience the marathon is worth persevering with for anyone contemplating a stab at it this month (ie in current conditions). The long grass is challenging at the moment  (it will be gone soon enough) and slow progress through it is expected/advised. It affects about 4 miles of the route, it isn't constant and there are plenty of let ups where you can get back into your stride. It provides a similar hazard to mud on uneven terrrain.  Using these ancient rights of way year round is the best way to retain them before they fall out of use, and the monuments of this marathon are very rewarding in the current sunshine. On the Spye Estate a wide route through one field was kindly mown a couple of weeks ago to make our progress easier.
Congratulations Nick on making a fabulous time even if you didn't always have a fabulous time. An outstanding running performance notched up to the 'visitors', and the third Corsham Running Club finisher, to make the current standings Visitors 10 – Chippenham Harriers 5.