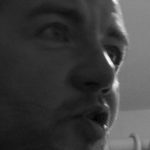 Therapy Evolved and Maxwell Coaching presented Mike James, the Endurance Physio to a packed room at Chippenham Golf Club on Wednesday 13th November.
Attendees came from a full range of endurance runners and triathletes from Chippenham and Corsham alongside therapists and coaches.  There is clearly appetite for forward thinking advice and insight resources for endurance sport.
Our speaker has one heck of a CV in endurance sport. It is inclusive of Channel Swims, LEJOG cycles, single, double and triple Ironman triathlons and 50+ ultra-distance runs including 100-mile events. After a bit of time away from the competitive arena, Mike is heading to Marathon Des Sables in 2020.
In an extensive discourse, Mike James took the room through advice on subjects including training and injury propensity, strength training and rest and recovery.
James' approachable style made his delivery engaging – as a speaker he continually reminds his audience that positioning yourself as an adviser on these subjects is  to stand on shifting sand. The accepted approach to geeting the best results is very much a work in progress, referencing an incomplete understanding of endurance body mechanics and supportive insight data.
James' process is to always be open and aware of potential advice contradictions. Instead he provides athletes with a bedrock of knowns.These he augments with probables and possibles so that you can focus on the routes to the best gains ahead of the nice-to-haves.
In terms of strength training for example, Mike is a keen advocate because he sees no downside to strength work and only perceives improvement through use of specific exercises. At the same time, he was happy to debunk the concept that strength training helps prevent injury, saying that this remains strictly unproven – to date – for endurance sport.
Suffice to say, the audience went away from this session armed to fend for themselves better using easily available resources – and a more open-minded view of how best to approach their sport.