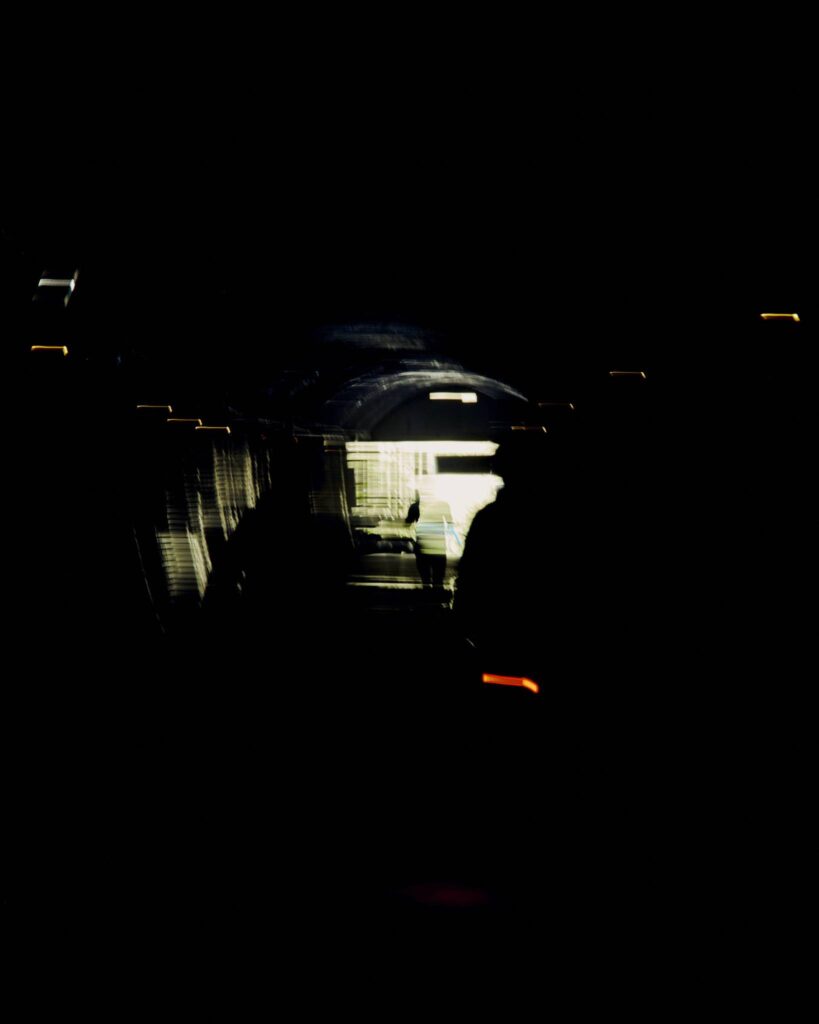 So, I got halfway through The Tunnel, which metaphorically and truthfully is a hard place to stop. I have had 2 meaningful DNFs before, at events I was determined to complete.
The first was when horribly exposed to the arctic snowstorm in the wrong kit during the Lofoten Islands 100 mile, a race nearly all the competitors dropped from in a hypothermic state and which was eventually rerouted to avoid passes that had become dangerously cold and slow.
The second was an unfit and out of sorts version of me, toiling up Taurus mountain in Alanya, 27C in early April, a week ahead of my Dad's funeral. I was just slightly too slow that day in the heat on a serious climb to beat the halfway cut, but it was a wonderful day, a celebration of life.
I can't regret either DNF and whilst both are events I would like to return to, to complete, I don't feel incomplete for failing to meet the challenges on those days, and I'm not impatient to get back.
The Tunnel DNF is different. Strangely, for an indoors event, the weather did play a part. The pouring rain at any break in running had me rushing my food, not stopping and breaking up the monotony with friendly chat in the echo-free outdoors – or sneaking a microsleep.
Hurrying out and back in again from my wet box of kit, I hurriedly overstuffed my digestive system. I'm a big guy for ultrarunning and know that if I don't give myself digestion time to feed my full frame, the stomach shuts down and will only take liquids and gels.
Once I had screwed up my nutrition strategy, I thought I could rectify that by taking an hour out and then eating, but food at this point was totally alien and I couldn't keep it down. Mark Cockbain kindly suggested force feeding myself to purge the system. Eventually I  tried that, but there was nothing to purge.
In spite of the Tunnel being 55 hours, time is against you. I can run 100 miles in less than 20 hours, but not so easily through a night that only ends with a few glimmering bulbs flickering back to life. The body is trained to perform best by day and to recover at night. Normally 24-hour runners get the thrill of becoming fully alert again in tune with the dawn chorus. In The Tunnel a sputtering bulb starting to glow raised a cheer from an unknown comrade pattering by as we crossed on our underground lap.
After the hour+-long break – and the dry retching – I went back into the Tunnel to walk some more miles. I was unsteady and very slow, far too slow to complete the second half in 31 hours. I thought, wrongly, that I had a stomach bug, I felt so ill. But I don't think I did, I was looking for an excuse that was outside my control. In fact, I had just shut down, and I had done that by mismanaging myself.
I stopped at a point when I could – technically – continue. I could walk, if a little unsteadily. Eventually I persuaded a few spoons of cold porridge to stay down. But there was a part of me too, hating the experience and asking why carry on, with another night ahead, pursuing a task with the ultimate result out of reach. I wanted the prescribed 200 miles, not to see how far I could stumble on for. Making up the calorie deficit would take hours. I was still struggling to eat 3 hours after quitting. I had lost nearly 5 kilos.
An hour after I had stopped the 100-mile distance I had covered in my failed quest was overhauled by Richie Hinson. He had been to this event before when he made the decision to drop at 150 miles with 12 hours to go. Back this time with a more effective strategy, he eventually completed The Tunnel 200 in third place with nearly  2 hours to spare.
Reflecting on Richie and finishers Agnieszka, Chris and Paul in action gave me pause for thought.  Knowing David, the winner, also helps take a positive view. David has faced down 3 Mark Cockbain DNFs and has always come back with a broad and open attitude.
It is Richie though who has been the finisher to inspire me most. Mark chose to congratulate Richie with one word, 'perseverance'.
Until my tilt at The Tunnel I rated myself 'capable' as a runner and 'top level' for mental strength and attitude. But it is hard to look into someone's soul and assess their mental strength, so it is hard to rank yourself in this.
Am I mentally weaker than this year's famous 5? Maybe? Is giving the Tunnel another go worth it, to find out? Maybe*.
I have two talking chips, one on each shoulder. The first is saying I have had enough of that oppressive dull place where I felt so ill, and don't want to be there again. There's certainly nothing left to learn about the landscape. On the other shoulder the nag is saying look at how much you have learnt, are you now strong enough to find out if you have learnt enough?
Time will tell. I will move through days that are brighter, literally and figuratively, in the weeks ahead. If I go back it will be to quell that gnawing sense wanting to put the mental strength to the test whilst knowing much better after one strike-and-out how to get the body through next time.
If I don't it will be because, as everyone knows, there are nicer places to go running.
*Application planned