So, Zurich has seen me get underway and the chapter writing started in earnest.
I was lucky to meet Jason Mccardle and  Deborah Hale from Sussex Trail Events after we had finished, together with runners from Munich who called themselves the 6 loons "verrückte". They will all add to the chapter when I finish writing it.  I've realised I have to get the bones of the chapter down quickly though, to keep it fresh so even the writing has been against the clock to get it done before Country to the Capital.
Anyhow here's a résumé of the actual race vs my pre-race guess the time social media clues
It is a night marathon. I like the dark.
Yes, I did enjoy the night start, but it was also a bit frantic.
It will be cold. I like that.
I liked the cold whilst I was running. It wasn't so much fun when catching the train at 5 something AM
I will have been up all day before it, probably nursing a beer
No beer was had. But I did weigh myself down with a very greasy pizza.
My road marathon PB is 3.27, set this year in windy Wales
And my PB it still is. But 3.36.47 was only ten minutes out, quite a good result, and it ranked me 35th in the world (for 2020). 
I am in average shape for it, no injury, but nothing fancy. I can pinch more than an inch. I may well achieve extra heft through Christmas indulgence
A start line weight of 96.4kg is very much my winter weight. Has to come off a bit before race 3, Manavgat, 7th Feb, when there is time to slim without losing carb power.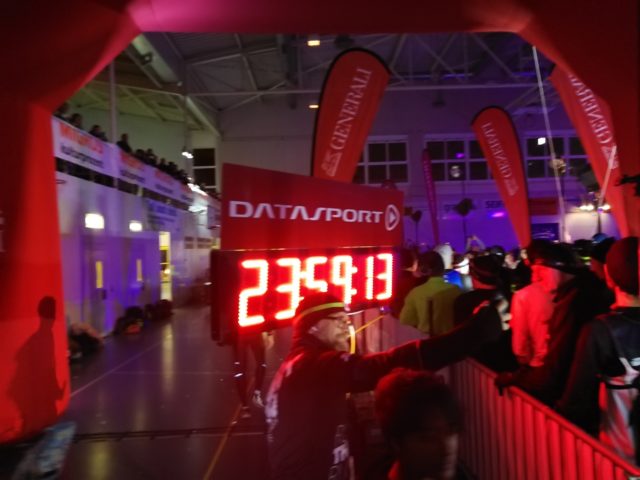 I may stop and take pictures
After the start line, I stopped. There was no need as the route didn't merit it and the event photographers were so plentiful.
I have nothing soon after to save myself for bar a 50-mile race recce on 4th-5th January and my first ultra race of the year on 11th Jan
That recce is now done. I don't think I held off the gas for it anyway.
The course is fairly flat but with quite a few humpity bridges
That was true. The off road rooty path hadn't registered in my brain from the pre-race information though. A bit slippy, sticky and tricky when I got properly tired.
I am not scared of fireworks
As it turns out one of two of them really made me jump, especially one lone massive bridge-quivering bang that went off at about 2.45am.
I ran a 12.5mile event called Plain Crazy at the end of last 2018 in surprisingly good form
And I was in good form for 12.5 miles this time too. Shame it was 26.2!
Now for Country to the Capital – the first ultra in my Run 202020 series.