On Saturday,  I completed my 50th Marathon or Ultramarathon. It came up as a surprise. When talking the other day, I speculated that it must be nearing 30, so I had a check, made a list, appended with numbers, added in the one that I forgot, and suddenly it was 49. Maverick South Downs would be my 50th.
All bar one of these were completed in the last 4 years. Only London, 1996 is an outlier, my first marathon and a very memorable one that I ran in memory of a dear friend, Tom. All the others have been since 'taking up running' in 2017 starting with Chiang Mai, completed with my partner Vicki on Christmas Eve of that year.
My tally counts ONE for every ultra race but no virtuals meaning that one of my best achievements in running – winning the virtual Endure 24 in 2020 lockdown with 112 miles around Chippenham goes unremarked, as does an epic New Year garden marathon when isolating and also running Race to the Stones virtually, by doing every step of it on the real 60 mile Ridgway course.
There's also no place on the list for my epic DNF in the Lofoten Islands after 40+ miles of arctic blizzards.
One DNF does make the list, Suffolk Backyard Ultra, as that records an official time, loser medal and finisher position.
Some stats – I have raced approx. 2140 miles to complete these races, averaging 43 miles per race.  7 of these were beyond 100 miles with The Kerry Way the longest single effort at 120 miles. Many of been more than a bit hilly with Transgrancananaria leading the way with 7200m of elevation.
Almost all of these races were carefully chosen, there are very few makeweights and fillers. So, the list is full of positive memories.
1 London Marathon
2 Chiang Mai Marathon
3 Brighton Marathon
4 Copenhagen Marathon
5 Race to the Stones – 62 miles
6 Loch Ness Marathon
7 Portsmouth Coastal Marathon
8 Beyond the Far Side – 12 hours laps race
9 Transgrancanaria – 85 miles
10 Hellstone Marathon
11 Race the Tide – Long Marathon
12 Great Welsh Marathon
13 Beacons Way – 110 miles
14 Salisbury 54321 – Long Marathon
15 Robin Hood – 100 miles
16 Chester Marathon
17 Run With No Witty Name – 32 miles
18 The Leviathan – 50 miles
19 Southend Pier Marathon
20 Endurance Life Dorset – Long Marathon
21 Excalibur Marathon
22 Zurich New Year's Marathon
23 Country to the Capital – 43 miles
24 Endurance Life Northumberland – 36 miles
25 Manavgat Ultra – 41 miles
26 Larmer Tree Marathon
27 Stour Valley Path – 62 miles
28 Kerry Way – 120 miles
29 Maverick Ultra Peak X – 35 miles
30 Exmoor – Long Marathon
31 Atlantic Coast – 40 miles
32 Hardy Way Marathon
33 Ultra North – 34 miles
34 Pumpkin Marathon
35 Spooky Marathon
36 Short Circuit – 33 miles
37 Bradford Canal Marathon
38 Ooser – Long Marathon
39 Suffolk Back Yard Ultra – 28 laps, 116 miles
40 Crafty Fox – Long Marathon
41 Endure 24 – 105 miles
42 Linkenholt Back Yard Ultra – 108 miles
43 Man Vs Lakes – 30 miles
44 Sea to Scafell Summit – 35 miles
45 Two Tunnels – 30 miles
46 Ring of Fire – 135 miles
47 Blackpool Marathon
48 Berlin Marathon
49 Ultra Scotland – 56 miles
50 Maverick South Downs – Long Marathon
2140 race miles, average distance 43 miles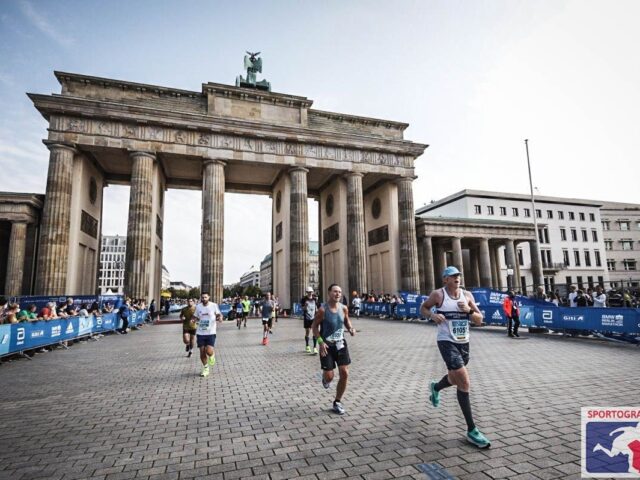 Here are some 'Most' selections together with my selection reasons.
Most Epic
'Most Epic' is something I usually turn to for my 'Best Race' criteria as I think that this is what drives me to push myself to my limits. Ultimately, I'm searching for that sense of achieving something epic. Unsurprisingly, as with epic books and films, it is the long stories that absorb the soul and make you eager for more. The culmination of all of these races is like hearing the last monologue of Hamlet or seeing the ring that rules then all finally cast into the lava.  You rush headlong to get to the end and are strangely bereft when you finally reach the last full stop.
Transgrancanaria
A collective gathering of breath on the beach in the night air and then we're heading for the cliffs, the hills, headtorches in procession, then the clatter of running poles striking the lanes, the villages, the cheering children, the aloe vera and cacti, the "do you dare" descents and endless climbs. The arid earth and rocky outcrops, the farms and villas, and your sweat stopping to a teardrop in the dust on your face. This event requires, in my case, 25 hours of focus and attention, with no let up. And yet every step is a celebration of life. 85 miles and, like a fulfilling life, the journey is always up or down.
Beacon's Way
Fast and flat can be OK but isn't really me. My first 100+er was this 110-mile mountain epic that builds and builds. The glorious mountains are in the middle of this story but dawn rises to a navigational conundrum that flagellates you long after you think the hardest bit is done. The last third will test the most observant and try the wits of the impatient. It's a mental and physical test that you won't survive if you cannot cast aside multiple gut-wrenching setbacks with a smile.
The Kerry Way
120 miles of enduring variety that will make you wonder if there are more absorbing vistas on earth. My personal story on this one was made all the more epic by the combined factors of going solo during lockdown rules and a grade 2 calf tear acquired when coming into Waterville, the halfway point. This injury created a question of stick or twist with high stakes at midnight. Lockdown crew rules meant no one was allowed to drive me, and I'd need to find a miraculous taxi after a night on the street to get back to the start aided. So 'twist' I continued, and fashioned a bearable shuffle, heaving my leg over the many styles and bringing it home through the next 17 hours for a 34 hr finish.
Ring of Fire
135 miles in three days of running… Nightfall on day two was where I knew this was developing into a stirring adventure… I found myself seeking a hidden book on a deserted beach in all of its oblique vastness in the sea scented air. I had survived one heck of a 60 mile day to get to this point, and yet now had just a trot from this beach to the end of day 2. These honesty books – your tear out a page for evidence – are skillfully located to make sure your run cuts no corners of a route that has been carefully chosen to inspire and amaze. That wild white night beach was completely amazing.
Race to the Stones
62 miles – my first ultra and chosen because its 100KM and is a point to point along Britain's longest established ancient thoroughfare. The day itself had been sappingly hot. With the sun going down I strengthened so that I reached Avebury's ancient standing stones in the cool of the evening, energised, buoyant and hustling into a shoddy sprint finish that surely felt quicker than it looked. I was buzzing.
Berlin
Proving that marathons can be epic too, a lung busting finish through the Brandenburg Gate created a special uplift.
Most Emotional
London
In 1996. The experience of running with Tom's family and friends watching with so much intent was overwhelming and intense. He was a really great man. One of the great pleasures of every marathon and ultra since has been the chance it provides to find space and time to think through the big moments in life and death. I remember him often that way.
Chiang Mai
My first attempt at a marathon since London 21 years before, and a part of a total adventure in Thailand with Vicki. We ran it together, her off the bare minimum training, and sweltered through our recovery until Christmas Day lunch, the very next day, at the magnificent David's Kitchen.
Portsmouth Coastal
Training for and running a marathon as a guide runner, with Ryan, was the greatest privilege yet brought about by finding health and fitness in my middle age. Portsmouth is mixed road and trail and included some pretty exacting obstacles for the fully sighted. I was awed by Ryan's trust in me as he broke through the pain barrier and thundered forwards boldly with me shouting out the vagaries of the splashy potholed terrain. Seeing his family at the finish, and our shared awe in his accomplishment, was something special.
Loch Ness
The endless coaches drive all the runners from Inverness, up into the hill and glen, the deer and bagpipes where finger warming mugs of breakfast tea are served. It all makes this marathon feel special before you even get that runner's view of the glittering loch. When you add to that scenery the companionship of running the event with an amazing buddy – and because of her slower recovery from injury – actually sprinting away from her into Inverness for once in a running lifetime win…! That's a great day!
Ring of Fire
Ring of Fire finished with us scattered far and wide trying to scale Holyhead mountain and find our way through the hilly meandering finish. The sheer length of the event meant a lot of solo running. Ring of Fire turrned the delay between each finisher into a party with a DJ who was keenly watching the trackers to anticipate each finisher's painfully slow arrival. The play-in Johnny Cash music was too much for some runners as they arrived at the party, their emotions overflowing into tears.
Linkenholt Back Yard Ultra
Running the last single lap of this back yard ultra as the last one standing was emotional for me because I was knowingly winning the event. Only time could overtake me. Only I could yet defeat myself. Finishing in front of the tearful race organiser whose family had embraced this event with heart and soul uplifted this moment from fabulous to extraordinary.
Fastest
Berlin
3hrs 24 mins in the sunshine, 23 degrees, and with ultra-tiredness in my legs. I was pleased with the even pacing that I ran to execute this marathon with good reason to think I might be able to go 10 minutes quicker if better prepared and in better conditions.
Great Welsh
3hrs 27 on a very windy day zigzagging up and down the coast from Llanelli.
Zurich New Year's
I wasn't going for a time but 3.35 or similar was the result and worth a mention because I ended up with a world ranking of 20 for the year 2020 for at least a few days. I have the certificate to prove it. And how great to start a race under a cacophony of fireworks and chiming clocks?
Most Successful
Linkenholt Back Yard Ultra
To not DNF an official Backyard Ultra puts me in a very small club. I loved this event, a charming hilly backyard, hopelessly designed for completing never ending loops, but, with +350m of elevation per 4 mile lap, perfectly designed for brutal nut jobs with mental strength. So, I won it. Better still there was some really impressive quality competition in our small field. 25 loops will not stand the test of time as the best ever on the circuit, but that won't reduce the sheer overwhelming joy in coming up that hill on my solo lap to a welcoming committee of some of the best people in ultras and some of the best people I know full stop.
Pumpkin + Spooky
A win is a win. Not much to beat, but I impressed myself by triumphing on this 2 marathons in a day challenge with a couple of hours cushion between me and second place, and I even wore two different Halloween costumes – Frank the Pumpkin and Frank the Spooky Skellington.
Endure 24
Technically I went into this event as defending champion having triumphed in the virtual competition in 2020. I was never going to repeat that at the real event, but 9th place out of 1000+ taking part, whilst preserving myself for the Back Yard the following week, was a substantial success. I ran 105 miles at this 24hr event that was robbed of a couple of hours by a massive late night lightning storm. The storm changed this event and tilted it in my favour as some legs were just a little reluctant to get back out there after the hiatus.
Endurance Life Dorset
A day that I ran for fun and ended up with a veteran's prize. This was a little bit a case of surpassing my own expectations, and a little bit a case of a rare low turn out for old men. But what a lovely wintry day on the Jurassic coast and very nice too to get a prize for it.
Short Circuit
3rd place veteran means that I have a Panther with a mohican on my little trophy shelf in honour of organiser Punk Panther. You would not have known I was heading for a trophy as I stumbled along looking for gateways, failing navigational tests, squelching in the insane Ilkley mud. But the generosity of the organiser in providing trophies deep into a small field means that I have a little something extra to help me to remember a quality route and a great day out on the bleak midwinter Yorkshire moors. There was great cake at the finish too.
Best Medal
Crafty Fox
Organiser White Star do many things well and have a cult like following amongst trail runners in the Dorsetshire heart of the West Country. They love colour, and cider, dinosaurs and unicorns, and just all-round upbeat stuff… they even have a thing for toy squeakies… and their medals are all works of art.  The Crafty Fox one especially, has been made with love by an artist of real quality.
The Leviathon
The only event I have ever entered more for the medal than the route. I ploughed the Thames towpath back and forth like a slowly sagging bobbin for this one. The medal is a gigantic 50 (50 miles) stirred with swirling mythology and burning with fire.  From Phoenix Events – also known for their medals – and who have a number of extreme marathon collectors amongst their regulars. Some of those regulars have run 1000s of marathons.
Excalibur
Another Phoenix laps race on the Thames, this one's medal is a dazzling gaudy pink sword. I ran the event guiding Ryan who stopped with injury at 20 miles so I sat him down with a biscuit and a drink whilst I completed the marathon distance.
Larmer Tree
A beautiful peacock inspired by the avian inhabitants at Larmer Tree and made by White Star
Chiang Mai
A swirling yellow-gold dragon on a bright pink ribbon that has all the subtlety of a dress at the Oscars.
Best Merch
Stour Valley Path
This 100k point to point race though the landscape Constable painted is also a route with a fabled wild beast depicted on the shirt. It's a really great looking T, and one I often compete in because it is actually fitted at the waist and really well made.
Ring of Fire
Another T Shirt you could actually wear and look good in away from running. This shirt is also made from recycled bottles.
Transgrancanaria
A blue and yellow thermal t-shirt and an unusual sleeveless fleecy jerkin are genuinely memorable. They are rarely worn, just out of practicality, but I do like them a lot.
Most Soulful
Run With No Witty Name (RWNWN)
In truth I could have chosen either of the Crooked Tracks, Wiltshire events that I have participated in, as Beyond the Far Side is just as good.
RWNWN is fully designed to deliver a feast for the soul, with a thoughtful picturesque route from the brain of a very twinkly race director. Neil Turnbull, supported by marshals and fellow competitors who completely love trail running.
Ooser
The same as above applies to Badger Events from Dorset. The Ooser's finest touch is a finish line mug of tea from a real mug selected from a charity shop array. It's a neat trick because you are then obliged to stop and chat with those who finished before or after you and you can bore each other with your marathon heroics before you head home to inflict the same on the innocent and disengaged (i.e. my daughter, Lily, who says 'oh did you, well done').  With Badger even the photographer has had a spot chosen specifically to make everyone look good and reflect back better on their exploits.
Ring of Fire
This is a full-on joyful event, organised to make the whole 135 mile circus as accommodating and encouraging as it possibly can.
Robin Hood
Run by legend Ronnie Staton, this 100-miler is many people's first 100 being tough enough to be interesting and flat enough to feel achievable. It has a high completion rate, because this race just breeds confidence in its runners with so much aid station nurture.
Suffolk Back Yard Ultra
This became a legendary record-breaking race that extended to 81 hours. I dropped out at 28, surviving without crew until heat exhaustion got the better of me. Even then I was down to the last few standing and it was this, the camaraderie of the backyard that stays with me. That campsite was a great place. Also, I had some special cheerleaders amongst my support. The event was mostly 'no signal' but there was a corner where my phone buzzed into life, spawning messages like like a bloated springtime frog.
Most Impressive Weather
Endurance Life Northumberland
The sight up ahead of participants from a shorter distance race (10K and marathon runners) standing stock still in a line on the beach before Bamburgh Castle gave me quite the double take until I too left the protection and shelter afforded by the cliff. And then the wind and sand slapped me and I joined them into being blasted into submission like a human pebble dashed wall. Even for a heavyweight like me it was two forwards, one back for a bit on that beach. The following day I went back to photograph the same spot, hair gently tousled by the breeze.
Ultra Scotland
A 56-mile epic ultra became extra demanding on the tops of the climbs after halfway as 60mph gales took hold and the rain-lashed waterlogged peaks became more and more boggy underfoot. Someone ahead of me nearly kited off on one angular descent. We got to the end of our race, but the 109-mile event was abandoned at halfway on mountain rescue advice.
Endure 24
The downpour that came with the nighttime thunderstorm turned the route into a flash-flooded torrent. The lightening took out one awning at the campsite and set it aflame. Getting out there running again in the small hours after the all clear was sounded took quite a bit of doing.
Copenhagen
A full-on sunny day in Denmark in early May and the locals took to the waterways to swim as we sweltered along the alleyways. It was amazing and dazzling and also much harder work than anticipated.
[more selections follow below the pictures]
Most photogenic
Manavgat
Also featuring the most incredible photo of me, taken by drone, I am seemingly the only soul on earth as I am a lonely figure, crossing the Olympinar Dam, massive drop to the reservoir on one side. This run features Roman ruins, waterfalls, goat herds and the mountain…
The woodland, lives and livelihoods here were ripped apart by forest fires this year. The area is astonishing in its beauty, and is in rebuild.
Race the Tide
A 'long' marathon, just short of 30 miles in South Devon. When you get to the sea you race the tide across the sandbridge through the cove. If that makes this race sound gimmicky, be warned, it is anything but. Race the Tide is beautifully brutal and packs in scenery on every step of what is quite the hilly tide ride.
Exmoor
Its simply one of the hilliest marathons you can find, fully extreme, and takes place mostly where the moor meets the sea on the border of North Devon and Somerset. Those climbs are rewarded with spiralling descents.  At one point a coruscating trail descends steeply down over a light house and boats below.
The Hardy Way
A Return of The Native heathland start is followed by the hills to the sea via Corfe Castle, then the route then heads through the fishing villages to the momentous Jurrasaic cliffs to finish in Lulworth. Runners go solo with a tracker for company so there is little to distract from this perfect slice of Thomas Hardy country.
Maverick Ultra Peak X
The Peak District is special and Maverick have a knack of route finding that produces a view spot followed by long rewarding descents. Add to the that a riverside amble through the grounds of Chatsworth and you'll be guaranteed vivid memories.
Sea to Scafell Summit
Scafell Pike is the roof of the lake district. After precariously descending the mountain via the nutter's route, and weaving along the river valley there is much to see. But it isn't done yet and just as you are on your last set of legs, the final climbs up and over Consiton are quite breathtaking.
Ring of Fire, The Kerry Way and Atlantic Coast Ultra
These three races get an also-ran mention here. All offer tremendous vistas and mixes of terrain, and only fear of repeating superlatives means I won't say more about them just now. They have added memorably to my journey.
Daftest Premise
Beyond the Far Side
A lapped race by the incomparable Crooked Tracks. How many 5+ mile laps can you complete in 6,12 or 24 hours? Not so silly so far, but then this is the exercise. Off up a ski slope of a mud hill, along a ridge, down a steep stony slippery hill, round a marshal, back up the hill again, along a ridge, down a waterlogged hill, round the marshal, back up it along a ridge, back down the first ski slope hill, hanging onto foliage and branches to try and stay upright, check in, eat vegan hotpot, check out again, lap 2 and on, until you are done.
Southend Pier
Another laps race, this time up and down the 1.3-mile pier until you have clocked 26.2. Created in Essex by Sussex Trail Events this marathon's saving grace is that spectators and supporters have plenty of other things they can do when they get tired of seeing you puff back and forth with the Pier train for company.
The only event which better embraces the British sense of the absurd is scheduled to be my 51st marathon or ultra, the Green 26.2 mile, held in Somerset's Shepton Mallet Victorian prison, and is also the work of Jay MCardle and his devilish Sussex team.
Man vs Lakes
You start by escaping the quicksand in Morecombe Bay before running into the Lake District, off to Coniston via Windermere and 30 miles of glorious trail. The daft bits are the obstacle courses through Windermere at various points including giant inflatables. But on an alarmingly hot day we fully welcomed the option of donning an inflatable jacket and bobbing weakly through the water, like a human shaped crouton in the Windermere soup.
Most Exhilarating
Manavgat
The trail winds up and over the Olympinar reservoir via the massive dam. Impressive enough. But the finale is up and over the mountain, and when I say up, I mean it. +3000m all in the last few miles taking us from a balmy 21 degrees and sunshine to 0 and snow. If someone had told me at the bottom that you will be welcomed by hot soup and an open fire at the top, I would have been slack jawed. But what a finale, gambolling halfway back down the mountain and echoing through a water's edge tunnel.
Transgrancanaria
Racing on the limits of tiredness past the sharp aloe and cacti, ascending the dry waterfall, and spiralling down the loose dusty scree… then the final 10K clattering along the dry river bed through its towering water plants made finishing this one a highly charged activity.
Ultra Scotland
Coming down off the gale barraged hill tops and trying to keep steady, relaxed and balanced for the descent really set the blood from cold to hot quickly.