News of October's edition 26 of Ultrarunning World's magazine only reached me today. Congratulations to the publishing team – its a great read, and I'm proud to see my Race Report in there, and better still illustrated by the photographs of Stuart March Photography, one of the very best studios in events and sports.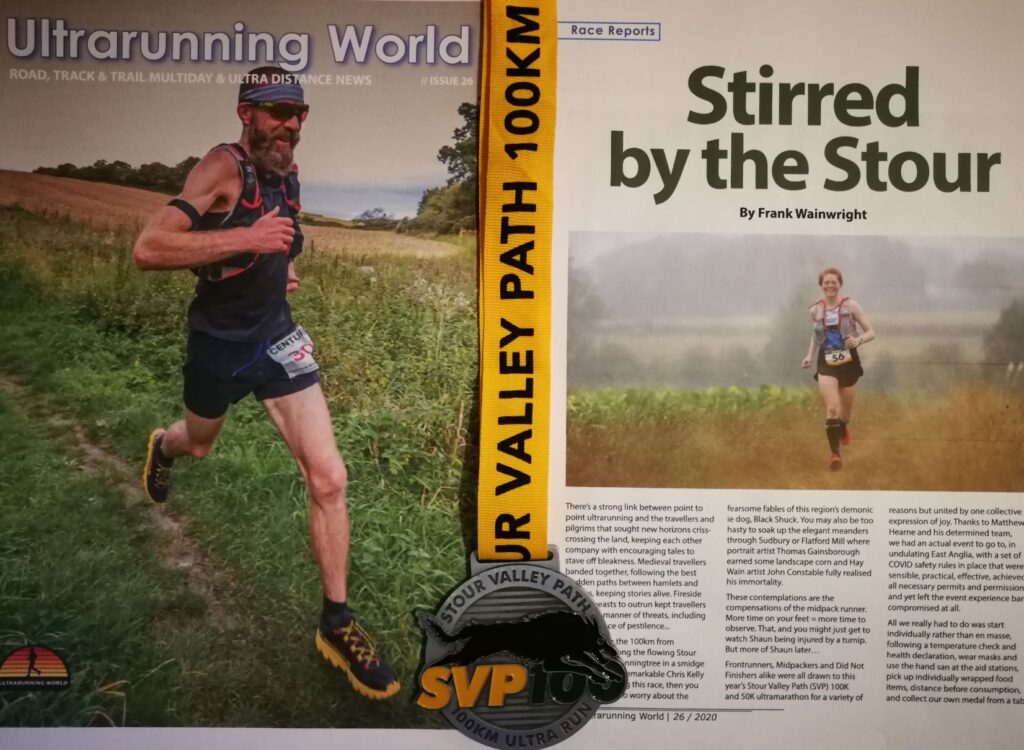 Working on this report brought out the editor in me too, as the objective was to see the event through my own eyes and those of the bloggers at the race who were inspired to write about it.
Whilst connecting the various thought strands together I found myself keeping a keen eye on the word count, wanting to get everyone in without compromise and whilst keeping an eye out for the time-pressured reader.
The piece can be found via the free email subscription mechanism here: https://ultrarunningworld.co.uk/
One advantage I have here over the PDF format of this magazine is being able to clearly link to fab blogs that I found – as follows.
Here too, is a link to the event itself, taking entries for 14th August 2021: https://www.svp100.co.uk/
Finally my text made mention of a macabre discovery of body parts in bags found in the river at the time of the race. The bags were found in the water close to the Croft footbridge near to Sudbury. At the time of writing the Suffolk police are looking for witnesses. Photographs taken on race day may be useful to them too. If you think you may have something then let me know via frankATfrankpublishingDOTcom, and I can send you the witness form.