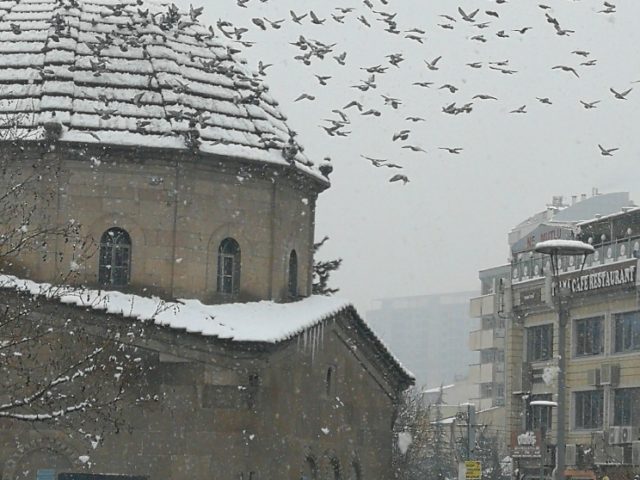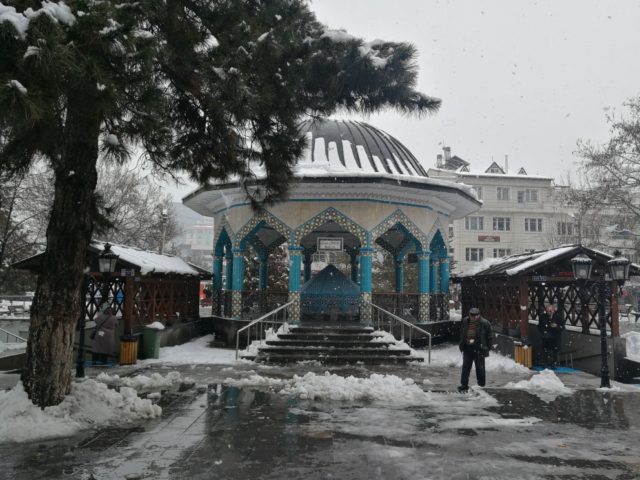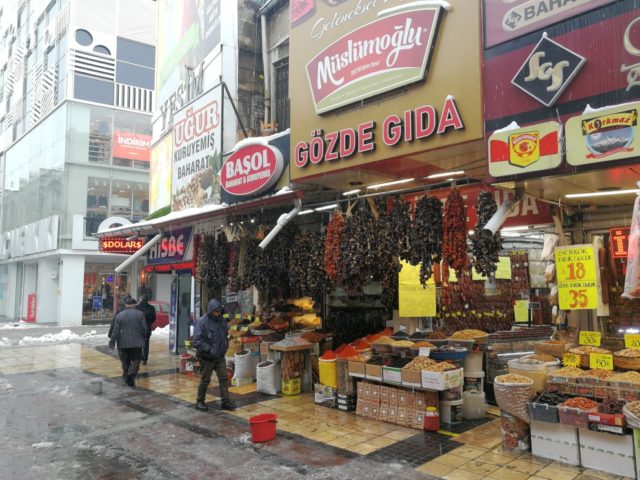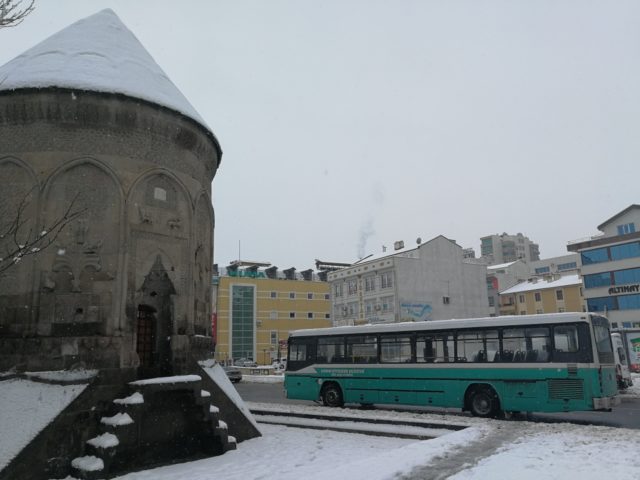 Gulls in the sky and in my blue eyes
You know it feels unfair, there's magic everywhere
Look at me standing here on my own again, up straight in the sunshine
No need to run and hide, it's a wonderful, wonderful life
No need to laugh or cry, it's a wonderful, wonderful life
Up early and pleased to be leaving Kayseri, taking a short taxi to the airport, watching the destination pin move closer on Google Maps, but the route when I glanced up was forbiddingly whitened by wet snow and the airport itself was dark and lifeless on arrival. It was actually eerie, solemn and quiet as we parked. 6.15am.
Then I found a way in, 50m along, via the clunking and whirring and clipped commanding voices of a suitcase security check.
Once inside, finding all flights cancelled wasn't a shock. A glimmering desk in the corner proved to be one member of staff from airline Pegasus, fighting the good fight on behalf of her huge airline. She and I managed broken communication and she rescheduled my flight for the next day and booked me onto a bus to a hotel, courtesy of the airline.
24 unplanned hours now lay ahead in snow spattered Kayseri, once named Caesarea, nowadays an industrial city with around a million inhabitants and as workmanlike a place as you can imagine. 24 hours in a major city is usually a cram-it-in day of bustle, but the "to do" tourism list for Kayseri is short even in the Summer and today the road crossings were flooded with icy pools of muddy snow melt. Third on that list is an average clock. Imagine a day of holidaying alone in rainy Swindon in February, only without the advantage of a common language, and you'll know something of what I was facing. And everything about me was ready for home. I had travelled alone for a week. Tomorrow, Valentine's Day…
Flight cancelled, no take off, day derailed, alone, uncoupled.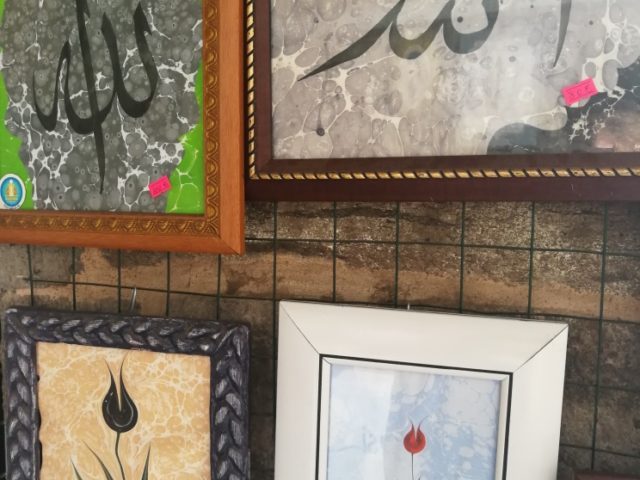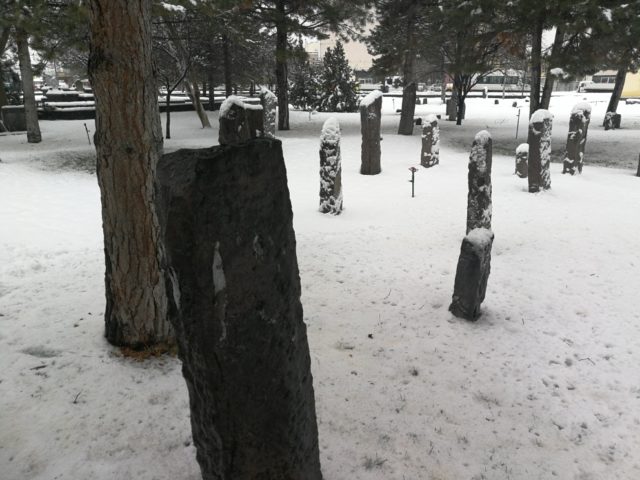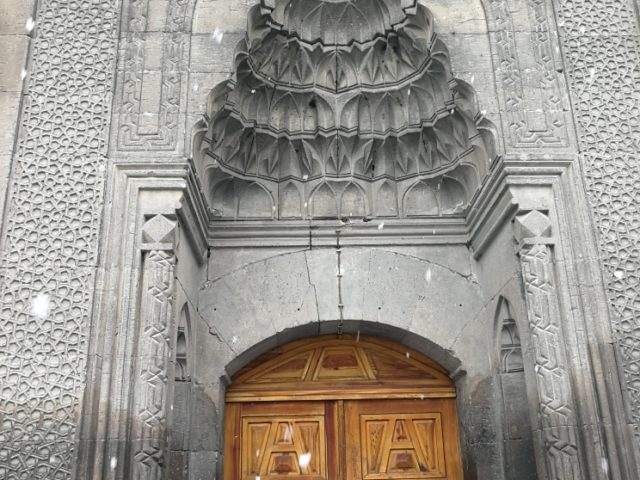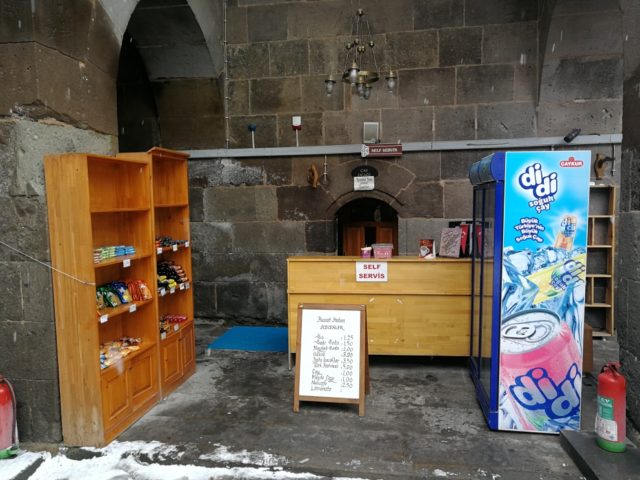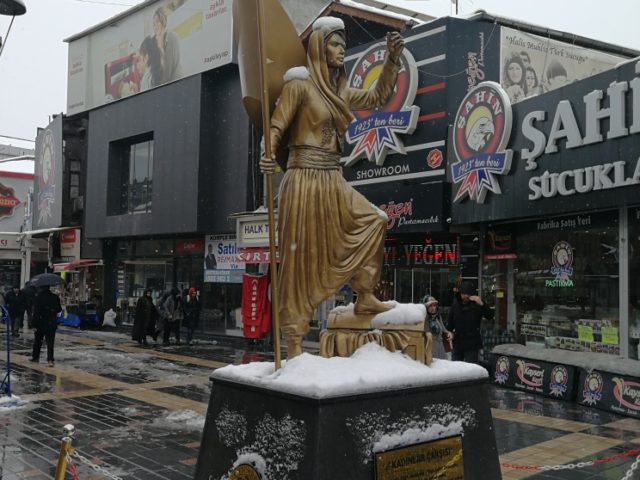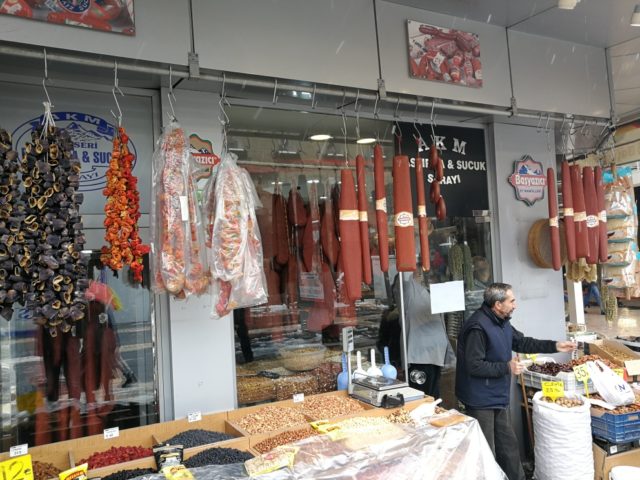 But then, feeling implacable, admin done and breakfast taken, I headed out anyway, just because.  And after a couple of icily swamped feet, I came across my first nugget, a shop selling spices on the edge of the bazaar. And what I realised was that those beautiful spice pyramids that I have often ogled by touristy madrassahs, usually a few mazy old town streets back from a seafront… they are presented just as enticingly here in real working Kayseri. The same pride, the same dried hanging bundles overhead, the same celebration of trade. It reminded me that I was actually stepping on the Silk Route here.
And that's when Wonderful Life, by Black, started playing in my head. See those lyrics above, imagine the gulls are pigeons and the sunshine snowshine and they are word perfect for how I suddenly felt. And off I went to search for those jewels that become wallpaper when you live somewhere long enough to no longer be a tourist in your own town.
And I found so much, the stuff between the buses and the tower blocks, between the signage and the hustle of work, between the need to get to meetings and appointments and the everyday. I was privileged with time to admire the efforts of those who were driven stop it all from being soulless, the artists and historians of Kayseri. Now artworks loomed out of the traffic spray, and historical reminders proved to echo the past through preservation all over the city.  The broken city wall, architectural remnants of many eras, austerely ancient mosques, pigeons flurrying after good food, an Islamic gallery, a rather beautiful public toilets, a serve yourself shop, bewilderingly enormous red sausages, eroded carvings, evocative snow-topped gravestones, bright statues…
A further foray into town at night sealed the deal between me and Kayseri as the City clarified like warming butter into the night air, the busyness thinned, and the lights came on displaying a very unSwindonlike stateliness. The central square, led by the aforementioned average clock, now positively swaggered in the night air. There was magic everywhere.
The day I spent in Kayseri wasn't on the plan, but I am leaving Turkey today for my family with my enthusiasm undiminished, unbowed.
There was no need to run today, but plenty to be mindful about.