Last weekend took a derail as I received a late invite to go and see the Death Stranding experience at Camden Market, attended by gaming royalty in the shape of the brains behind it all – and before that the Metal Gear Solid franchise, Hideo Kojima, nowadays of Kojima Productions.
The PS4 game Death Stranding launched to a mix of overwhelmingly positive critical acclaim and a bit of a 'no game to play' shoeing. You can read about that stuff elsewhere online.
I was intrigued to go because I had heard about just what a draw the man Kojima is and because I knew that the event itself would be brave and immersive.
The fans did not disappoint, nor Kojima disappoint the fans. They flew in, they camped, they queued in indifferent weather, sometimes for up to five hours, and like me, the posed for a polite photo with the quiet creative genius, who extended his presence at the event beyond the promised first 1000 handshakes by several long hours.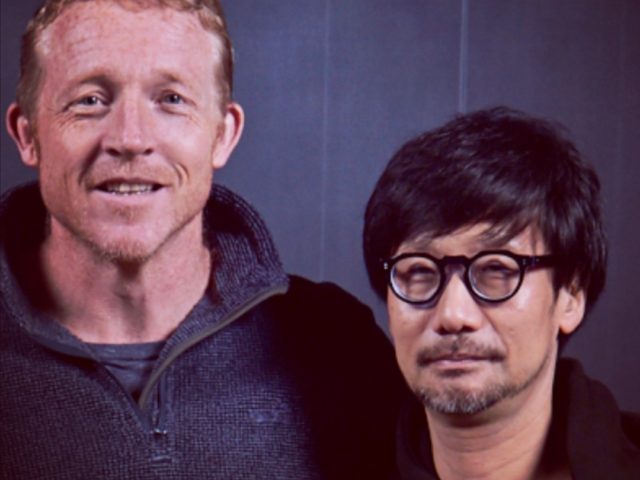 The event too, saw some brave acted scenes inspired by the game before a very popular merchandise store.  They certainly captured some of the essence of eerie disquiet that the game is building a reputation for.
To a non-fan though – what a phenomenon! I have never in my life posed for a photo with someone that I have never spoken to, before, during or after. The famous man next to me was alive, that was sure, but I don't know why it was special to stand next to him. Yet it somehow was. Handing over my email at the end to claim my photo, I was very careful to make sure that I got it down right. It was exciting.
Why? I can only say it must be fans and event atmosphere. Camden Market was crackling with Death Stranding and Kojoma enthusiasm, and the queue alone made us all feel that something very special was in the offing. And it was as those departing their 20 mins of experience eagerly confirmed. For them this event was solid gold, a moment with a gaming god at the birth of his latest creation.
Many thanks to The Circle Agency, who created and handled this experience, and PlayStation for providing this opportunity.