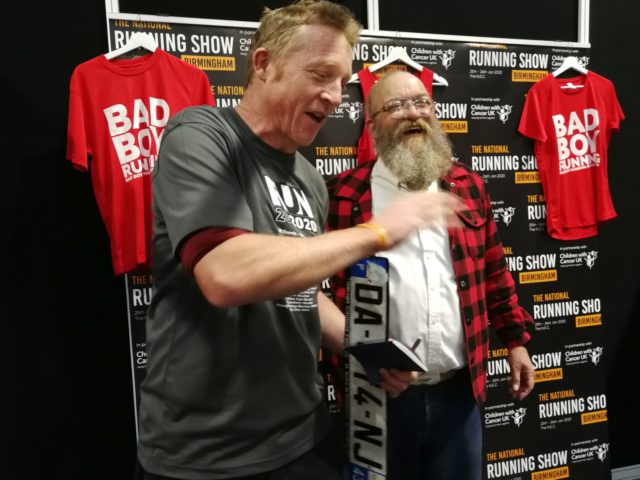 Time is rushing past since Saturday when I attended The National Running Show with a Press pass. The event has left me with so many interviews and impressions to write up and those stories will keep emerging through the next few weeks and months as I go through my follow ups.
It was a day when I had all the luck, with some extraordinary conversations with heroic figures from the world of running. Those are filed away in the editorial bank for now.
But here are some first impressions about the event itself. If you only know me from running or travel writing then it is worth noting that I am not exactly an amateur in the world of events, organising, as I do, Europe's biggest awards celebration of the experiential events industry. In the past 30 years I have been to events nigh on continuously and get 1000s more entered in my awards, which I have to study in detail as chair of judging, including those rated as the best branded and sponsored events globally. In other words, by now I should know a good event when I see one. And I have had to survive quite a few lacklustre occasions too.
And so, the National Running Show…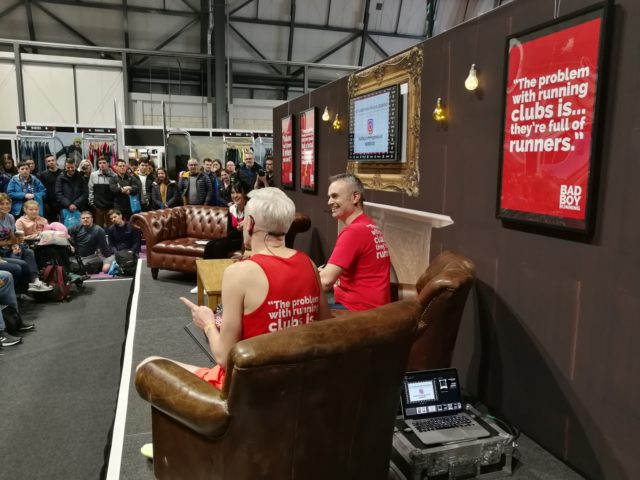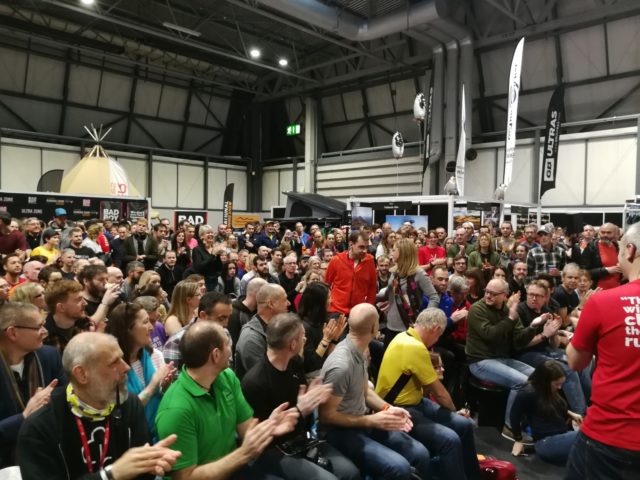 The events industry adage says that an event is only as good as the people it attracts… At this NEC Birmingham event the queues of joyful running enthusiasts were long well before the start, drawn by a speaker line up that was second to none and a relevant supportive list of exhibitors.
That queue looked daunting at first, but event security excelled in processing entry safely and effectively. Arrivals staff sensibly abandoned ticket scanning and waves of attendees were let in smoothly and fluidly, minimising fuss and frustration. We all knew our role in this, from our races, calmly pattering forwards to the next imaginary start line.  By 9.20 the conference theatres were full to bursting, buzzing and upbeat. In the Ultra Zone, the bit that seemed designed with me in mind, our heroes and the line up for the day were introduced by the witty insouciance and laid back lad-ladettery of the Bad Boy Podcast team who had curated and collated an absorbing array of heroic achievers and experts. The morning's proceedings were punctuated with genuine gasps of excitement, to the point questions and rock-solid nuggets of advice and insight. It was a beguiling mix.  Quite a few Ultra Zone visitors didn't try and go anywhere else all day, a smorgasbord of running delights was brought to them. The theatre was beyond full, but there was no tutting or turnaways and the mics and amps worked with clarity. There were minor slips of course, but no dramas. When insouciance meets professionalism, that's a win. Fantastic.
I did drag myself off elsewhere, trialling samples, finding facilities, admiring the mix of things to witness and do. I tuned in to a bit of Steve Cram, then learned about Guide Dogs and gobbled some ginger gels. There were cheerfully tired families with happy children all engaged with obstacle courses, sprint tests, running and reaction games. There were focused runners testing their biometrics, exploring tech, fitting new gear, entering dream races, availing themselves of discounts. There were progressive messages in every corner of the hall for empowering women, improving the environment, supporting charities, understanding cultures and focusing on wellness.
This event was a fully immersive experience of running. It was great to see such obvious signs of this sport getting stronger, holistically and inclusively. Super stuff, Racoon Events.