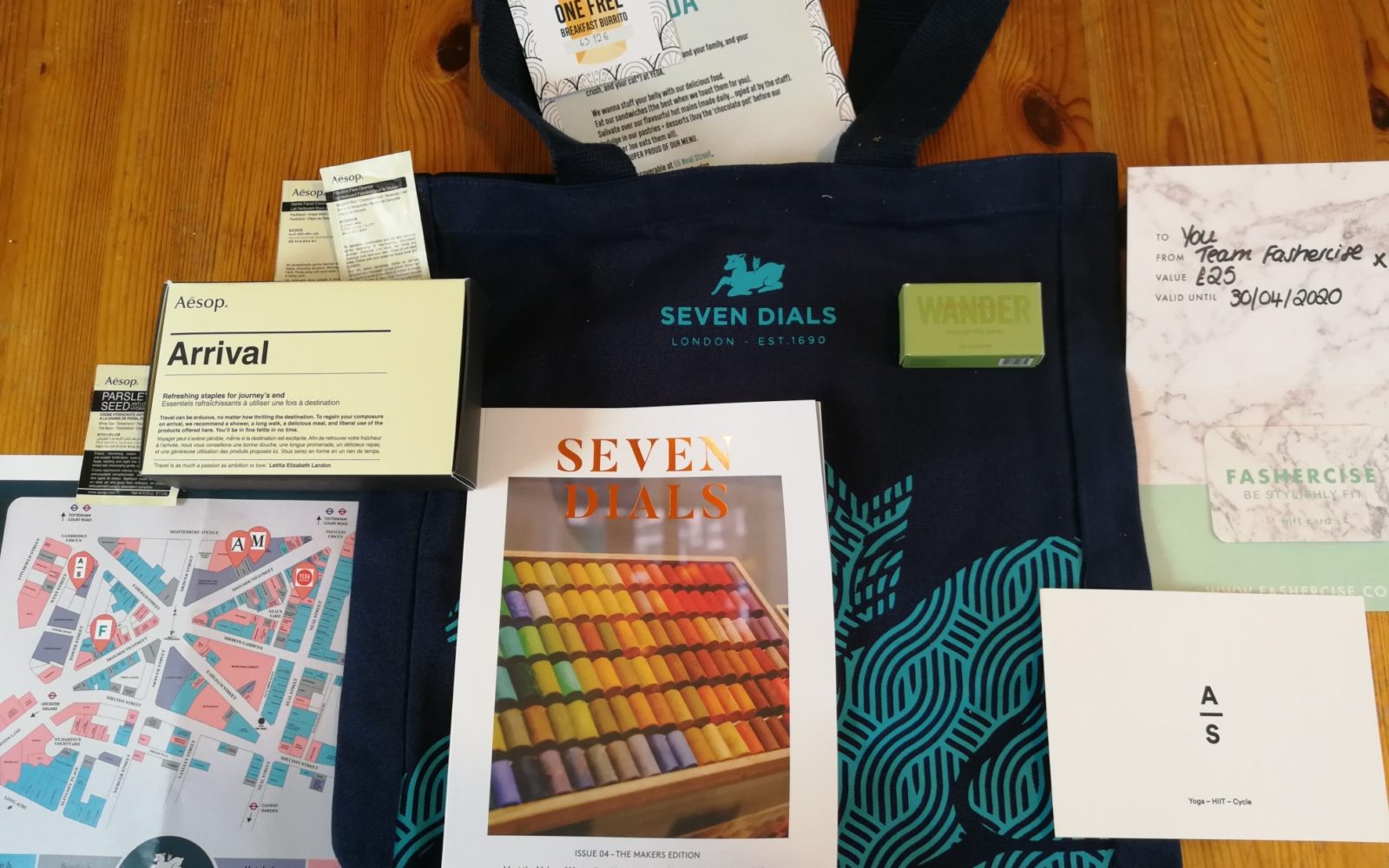 A giftbag today from friends of Field Marketing and the Frank blog, Seven Dials, Covent Garden has included some wonderful news and goodies that I can share amongst my endurance, fitness, travel and wellness friends.
An understated looking shampoo and conditioner travel set helps celebrate the arrival in the Shaftesbury operated Seven Dials of Australian luxury skincare brand, Aesop, at 16 Monmouth Street, joining a host of other well-established beauty brands within the unique precinct of Seven Dials, in London's West End.
From that unique precinct I also have some super Stella McCartney for Adidas socks courtesy of online and Seven Dials fitness and fashionwear retailer Fashercise.com which will be squirrelled away as a Run202020 giveaway later in the year.
Aesop's latest opening positions the brand alongside a number of other beauty powerhouses on Monmouth Street, strengthening Shaftesbury's development of the area as a one-stop-beauty destination. With natural skincare specialists, Kiehls, French beauty authorities, Caudalie, international beauty innovators, Deciem, and American sensory beauty brand, Fresh all operating on Monmouth Street, Aesop is in premium beauty company.
Commenting on the news, Samantha Bain-Mollison, Head of Retail at Shaftesbury, said: "The recent opening of Aesop within Seven Dials is perfectly timed to coincide with new year lifestyle overhauls from consumers. The addition of this renowned Australian skincare brand within our portfolio also marks an exciting shift for Monmouth Street towards becoming an extensive beauty hub, with international brands, such as Caudalie and Kiehls, increasingly choosing Seven Dials for their West-End home. We are excited to see how the area develops over the coming year and look forward to diversifying our unique lifestyle and beauty mix further throughout 2020.
The Antipodean brand also joins luxury perfumers, Miller Harris, as well as expert male groomers and barbers, Murdock, further diversifying Monmouth Street's curated beauty and lifestyle offering.
My Seven Dials bag also contained vouchers for edgy burrito-mongers Yeda and Yoga-HIIT-Cycle energisers Another Space. I will find a happy home for these no doubt, but let me know if that maybe you.