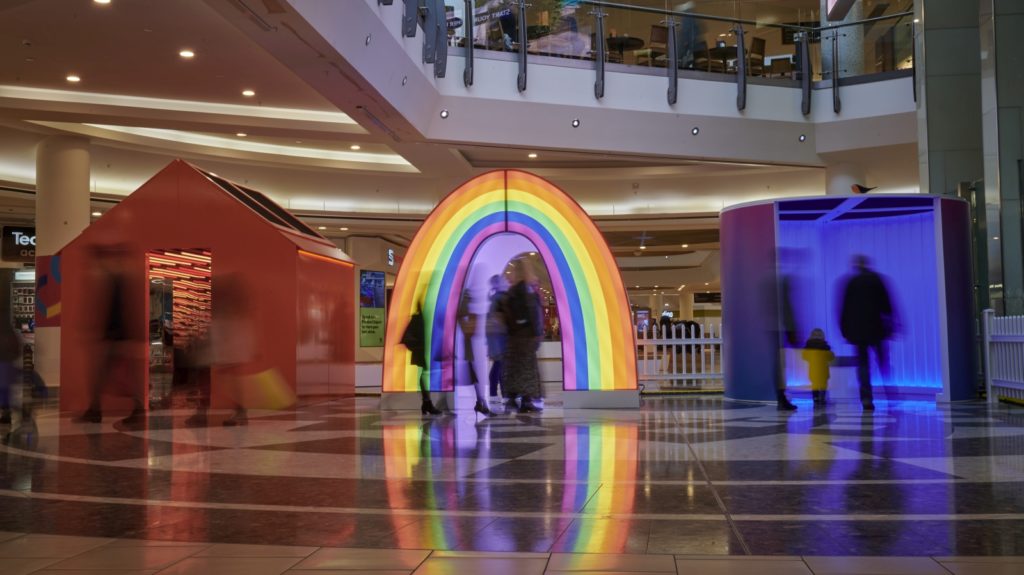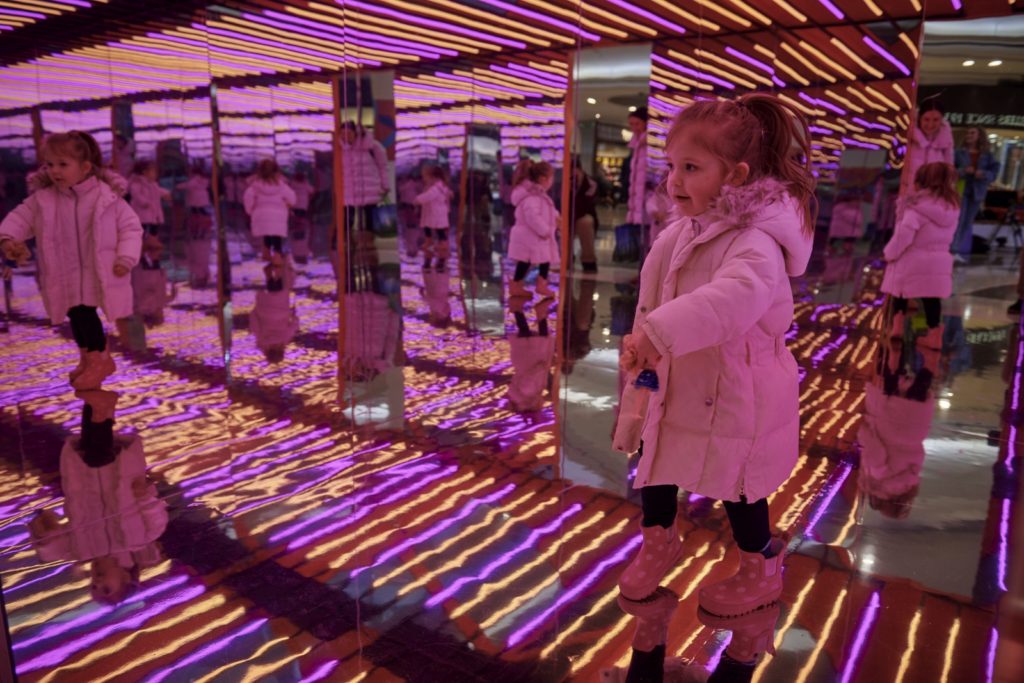 intu has created three walk-in 'light houses' to boost footfall, dwell time and brighten the moods of its 35 million visitors using the psychological benefits of colour.
The Happy, Calm and Energise houses will tour intu's popular shopping destinations throughout 2020 featuring colour combinations proven to help people feel happier, more relaxed and more energised.
Light artist Liz West and colour psychologist June McLeod worked with intu over three months to turn conceptual colour designs into the free pop-up experiences. They use the vivid colours of the rainbow to evoke positive thoughts, a soft blue-lit, cocooned space to foster calmness and a mirrored, neon-orange charged room to provide an energy boost.
Roger Binks, customer experience director at intu, said: "The Light House Experience is just one example of how intu is creating places people love to be and that will make them smile. This is part of the ongoing transformation of our centres into successful destinations where all our customers can flourish.
"intu destinations sit at the heart of the communities in which we operate and touch more than half the population of the UK; that's a responsibility we take seriously. We are committed to the wellbeing of our people and visitors and the Light House Experience is the perfect opportunity to brighten millions of people's days across the country this year."
The Light House Experience launches at intu Lakeside today and will visit 11 more intu shopping destinations during the next nine months. intu's visitors can use the hashtag #ColourMyMood to share pictures and track its progress across the UK.
Artist Liz West, who designed the houses, said: "My work has always been grounded in the power of colour and the physical and psychological effects of human colour perception. Each light house has been created to enhance and influence the mood of visitors in a different way to feel calmer, more energised or happier. The cylinder shape of the Calm House is designed to create a feeling of being cocooned in a soft seamless space, the Energise House uses infinity mirrors to surround visitors with warm, energy-provoking colour and the Happy House mixes vivid colours and luminous light to create a spectral environment known to increase positive thoughts. I hope anyone who visits the Light House Experience at intu shopping centres up and down the country feels the positive effects we strived to create."
Colour psychologist June McLeod, who led the colour selection, comments: "In my world, colour is the most powerful form of communication. Its psychological impact can make us feel happy or sad, cold or warm, energised or lethargic.
intu's Light House Experience is an opportunity for millions of people to feel the powerful influence of colour and discover how it could hold the key to reducing stress, calming the mind and boosting our mental health."
The Light House Experience follows the success of other touring events at intu centres including the Elephant Parade in 2013, the Big Birdhouse Tour in 2015 and Big Bugs On Tour in 2018