So yesterday evening went rather well. Kindly invited by Pukka, I went to the Lord's Tavern hoping to catch a word or two with Mastermind quiz champion Shaun Wallace, play along with the quiz, drink the accompanying Marston's Pedigree and chat about marketing with Pukka's Rachel Cranston. All of which I did (If you are here to get to the meat of the marketing story, scroll down to past the poem)
But a bit extra happened as well as, teamed up with a couple of ace journalists from wholesale and Asian trade titles – one of whom had actually published a magazine chosen for ridicule of Have I Got News for You – we won the quiz with a score just ahead of The Dark Destroyer himself. There was a generous prize for this, with beer and pies accompanied by chips and mash and even vegetables in a cool coolbag from Waitrose. But the real prize was to follow, a beat the buzzer round with the 3 of us taking on the Chaser himself.
Now I let myself down a bit here, dithering in the brain whilst our side was propelled to respectability by Asian Trader's George Simpson, my only point score for blurting out "Betty Boothroyd" at the right moment, but George knew that a random death date in Scotland indicated Rudolph Hess and also clawed character names in Psycho from his brainy abyss – and we were more narrowly beaten by the ruthless Shaun than expected.
Anyhow, travelling back on the train last night and arriving in Swindon with a giddy mix of beer, pie and glory making me smile, I was moved to try and capture the evening in poetry before the next stop in Chippenham…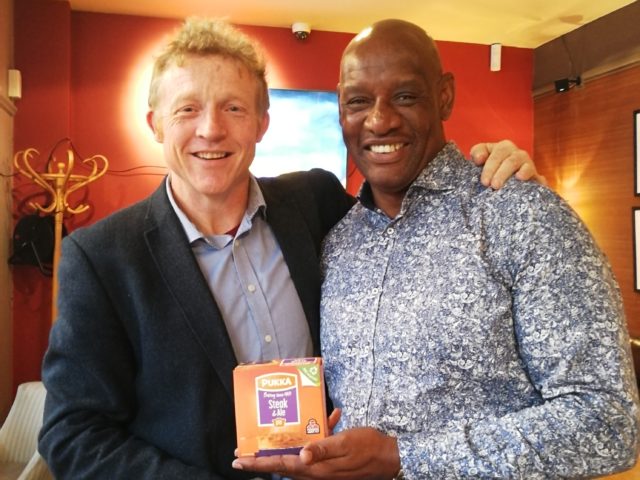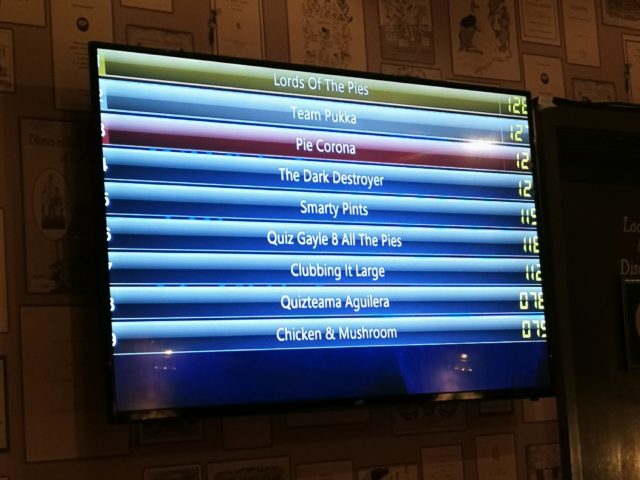 Beer Pies
Ode to the Launch of Pukka's new Steak and Ale at the Lord's Tavern, supported by Marston's Pedigree, in the champion quiz company of Shaun Wallace, from ITV's The Chase.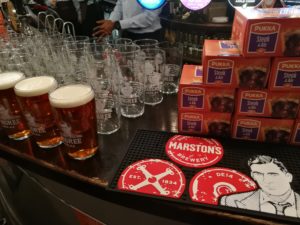 If I were a Pukka Pie
Looking for a pair
My partner would be Pedigree
And we'd meat up in the Tavern
Lord and Marston's
Pie to Beer
If I were a Pukka Pie
I'd mastermind
The Dark Destroyer
In the Not Family Fortunes Round
Then I'd quickly guess that Elton John
Was the pixelated pieman pictured
If I were a Pukka Pie
I'd embrace the ale
Around my steak
Before the music played bye bye
And chips would complete
Our luscious ménage
If I were a Pukka Pie
I'd win the pie round
And the beer round
And only when my buzzer
Lit lightly up
Would I make space
For a final Chaser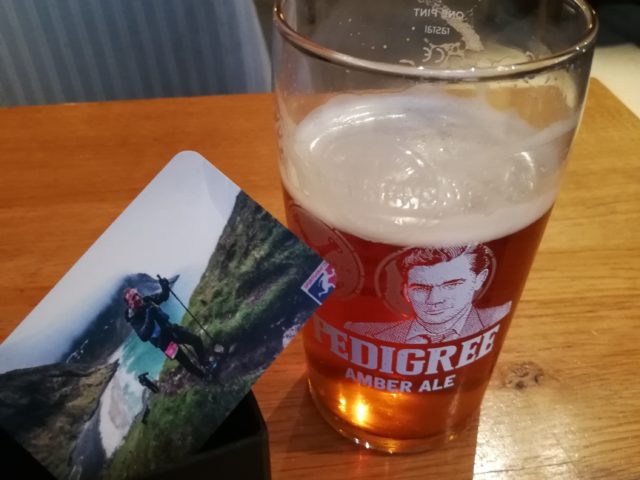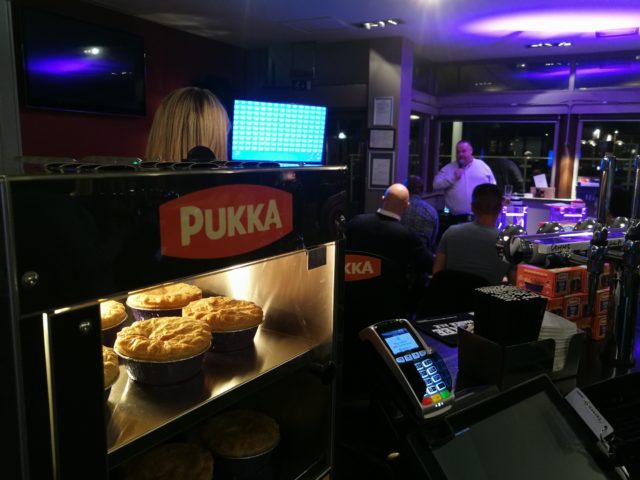 Pukka at Pukka
Meeting Rachel Cranston, Head of Marketing, Pukka Pies
Rachel Cranston's distinguished career has taken her through a series of challenges in the FMCG world with a CV that has taken her from Kraft and then to Alpro and in December 2018 to Pukka.
The move from Alpro to Pukka is certainly intriguing. Meat-embracing Pukka has vegetarian options of course but at Alpro Rachel was instrumental in seeing the soya-focussed company meet mainstream consumerism across 8 years of rapid progress. Alpro was The Grocer's brand of the year in 2016. Rachel was making plant-based cuisine trendy well ahead of the trend.
At Pukka Rachel has channelled the brand's focus into the 'Orange Optimism' of its origins. As a business Pukka first arrived on the scene in 1963 and is a distinctly no-nonsense brand embraced by the current 'Pukka: The People's Pie" campaign.
Meeting Rachel at The Lord's Tavern ahead of the abovementioned quiz night and the new Steak and Ale launch, Rachel was unsurprisingly focussed on the event and the relevant brand affiliation with event partner Marston's. Marston's is a classic brew from Burton whilst Pukka hails from Syston in Leicestershire, a shared Midland's heritage 'that felt like a credible fit'. Certainly, with Pie Week coming up next, this partnership was presented as a piece of straightforward logic rather than some kind of shoehorned brand alchemy. It worked well – there is simply no need to explain a pie and a pint in a pub.
There's no reason to think that the excellent jovial evening that followed will premise anything other than a route to success for Pukka's Steak and Ale as the campaign extends. Pukka is well placed as a mood of the nation brand. A planned reach of 26 million lies ahead for Orange Optimism across TV, Digital and OOH.
Fieldmarketing.com picked up on the People's Pie campaign back in September last year. If last night was anything to go by then the campaign lends itself well to events, so perhaps we'll see some more in the months ahead. Experiential sampling certainly deserves a warming slice of the budget.
http://fieldmarketing.com/news/pukka-pies-embarks-largest-marketing-campaign-date/
British Pie Week – 2-8 March 2020
Running since 2007, this decidedly hearty antidote to Lent was created by Jus-Rol. Pie-making encouragement and festivities abound through the first week of March.
When Jus-Rol stopped updating their Twitter for Pie Week in 2016, the event publicity was assumed by Pierate.