My invitation, courtesy of marvellous promotional staffing agency Mash, was a little short on details, keeping the event itself lightly under wraps. I knew I was going to an event at a new venue, SamsungKX (King's Cross) and I knew that the venue was definitely not a shop, and that there would be a 'vertical gig' by RnB rising star Mabel, but that was about it. It sounded exciting enough, but it turns out that the Samsung team had quietly underplayed their hand.
Samsung, I knew, had been doing Experience stores from way back. In fact, one of the early entries to my FMBE Awards, back in 2005, saw the brand pair up with agency Imagination to deliver a store for engagement and ideas in New York. So naturally I was keen to see Samsung KX.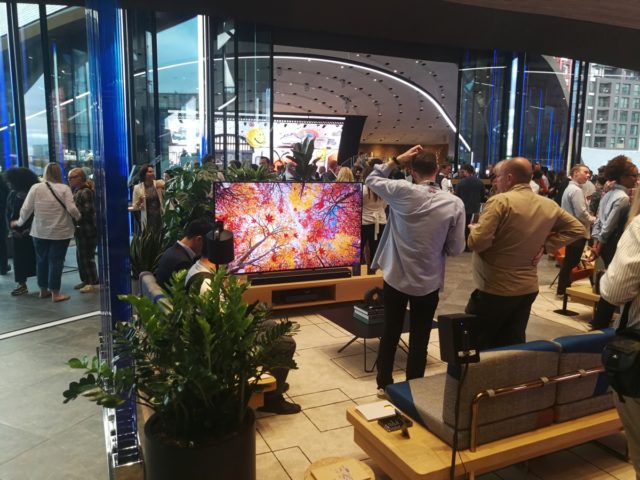 Since those revolutionary days we have seen consumer electronics retail evolve from selling through to showrooming and demonstrating in store and brands increasingly taking direct control of how their products are presented and described. A few years after Samsung's aforementioned New York breakthrough, Apple won at FMBE with its Store in Store concept, anchored in the UK by agency Gekko. Consumer electronics was all change back then.
So, would Samsung KX be evolution or revolution from this? I expected the former, but the reality was certainly tinged with revolution. This event fully surpassed my expectations.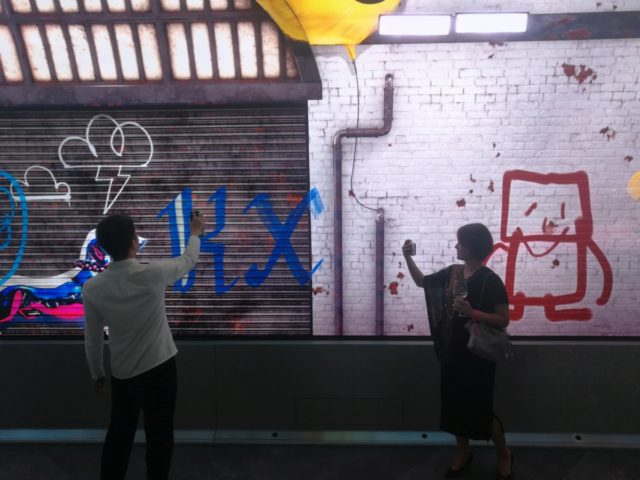 This was an event filled to bursting with joy and positivity about our human future. Across town politicians were point scoring over Brexit with certainly a few of them wishing a narrower and littler Britain on us. But London remains multiculturally proud and the redevelopment of King's Cross is driven by global citizens connected by online technologies that will always find their way past borders, barriers and walls. From Samsung KX, it is clear that Samsung sees the interactive and online social era not as a replacement for human interaction, but instead as a conduit for human collaboration in learning, physical wellbeing and art.
And in the thick of this process is Samsung KX, most certainly not a store, but also transcending the idea of retail showrooming too. The whole area around the housing of the space is architecturally invigorating. The building itself is balanced with curves and lines that showcase the future whilst not excluding some symmetry with nature from the urban setting. Walking down towards Samsung, past snaking arcs of flower beds, there is a feeling that you are arriving at an energised space. The development has seen buildings reborn in an area of London which otherwise brings to mind busy traffic lights, commuters and impatient taxis. Who knew that such a short walk from such an imperiously ancient Monopoly Board station there would be such modern elegance, and calm?
And yet here it all is, in the evocatively named Coal Drops Yard. These Drops are reclaimed listed sheds where the Yorkshire coal was once dropped prior to canal distribution around London. From those smoggy Dickensian days, and passing beyond the sell-by for the more recent era of illicit raves and clubs in this area, Coal Drops architect Thomas Heatherwick has delivered something retail-ish but with a special vibe, something that has inspired more than another mish mash of competing coffee shops. Samsung has fully realised the potential of Heatherwick's setting, and now this space will be one where new ideas germinate and crop, and the most likely actual 'drop' would be a new single.
So, to Samsung KX's inner sanctum. The inside space makes the most of an elegant and light gallery. Big windows have been celebrated, not compromised. This must have been challenging to a company that typically displays its biggest ideas on screens, but this sunny evening every screen inside was visually engaging, every image vibrant and every message clear. I loved the walk around, the layout of the space, the ambitiously busy screens and real-world touches and comforts. The clean lines of the place allow for the untidiness of people and there are places to stand, sit or put down a glass – though putting down a glass on opening night was not advisable if you wanted to finish it, such was the eagerness of the impressive catering team.
The real point here is that Samsung KX is a full-on brand experience and is in itself a statement of what Samsung as a brand is becoming. It shows that the brand is fully committed to the physical space. This struck me as revolution not evolution. Samsung KX positions Samsung as a content facilitator, not just a technology supplier nor just a means for socially sharing artistic output. Samsung KX shows the brand embracing not just the making of art and learning, but the enabling and staging of it and creating the platforms for human collaboration. As a space KX was zoned on opening night offering gaming, theatre, art, design, catering and more.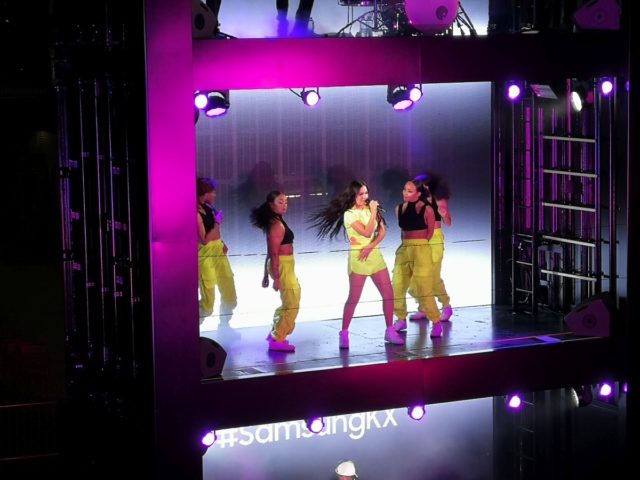 The vertical concert was a great way to launch all of this, and in Mabel, a talented young performer was a fine choice for Samsung KX, a place where a once envisioned future can become reality. Mabel confidently underpinned the venue's sense of assurance and self-belief. The concert's vertical shape was of course a nod to the way in which guests would capture the event on social media.
Mabel is of a generation where multiculturism is second nature and online collaboration between artists and technologists is an accepted part of her work. Samsung's development will help it stay relevant to that generation. Samsung KX also adds to and enriches this part of London. It will be used for cooking and yoga as much as music and art making. It both makes the brand the stage builder and puts it at the centre of the stage. A full-on multisensory library of experiences can be expected to emerge from this platform, and I hope and expect to see its vibrant prospects thrive.
On a day when Britain was mired in political bickering, here was hope. The sophisticated life-enhancing Samsung KX made my day.